Solo on Charlie Ramsay's Round
Earlier this month, Cicerone's Joe Williams completed Charlie Ramsay's Round, a challenging ultra-distance route across 24 summits in the Lochaber region of the Scottish highlands. From Top Gun quotes to rationing Jelly Babies, he describes both the exhilaration and the hardship, as well as the challenges of maintaining that all-important positive mindset...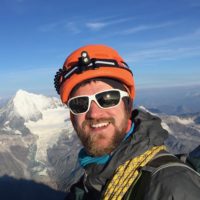 Joe Williams
Joe Williams is Cicerone's Business Development Manager. After many years climbing and running on the roads, he realised he wasn't actually any good at either of those things. He has since turned to mountain ultra running, which he's better at. Joe also enjoys playing the classical guitar, and has an unnatural aversion to swimming.
View Articles by Joe Williams