Mountain Adventures in the Maurienne
Summer routes for a multi-activity holiday in the French Alps
This guide offers a selection of day walks, mountaineering routes, via ferratas, rock climbs, mountain biking, road cycling and treks for a multi-activity holiday in the Haute Maurienne, in the French Alps. Easily accessible, with the Vanoise National Park to the north, and the Écrins to the south. Idea for multi activity holidays.
Seasons
passes open in late May with the season lasting through to early October
Centres
Termignon and Val Cenis
Difficulty
Routes range from short walks and cycle rides for the whole family to sustained or challenging mountain routes up to PD to reach the highest summits
Must See
rocky summits towering over small Alpine villages and the highest cols guarding the valley's approaches; follow in the (possible) footsteps of Hannibal; reach the summit of Dent Parrachée; two-wheeled and roped adventures add adrenalin sport opportunities for a 'mix and match' visit!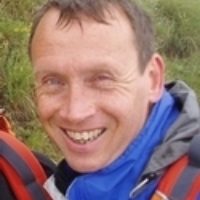 Andy Hodges
Andy Hodges was born in Wigan in 1967. He has been enjoying adventures in the outdoors since joining Cub Scouts in 1976. Learning to read a map and being allowed to tackle adventures were instrumental in nurturing a life-long love for mountains. His student days allowed extended visits to the Provence region of France where he became a modern sports climber, while a summer holiday job saw him leading walking groups in the UK hills and mountains. He has been a volunteer member of Mountain Rescue for 23 years and is part of the Hasty Team, a fell running element of the rescue team.
View Articles and Books by Andy Hodges