Spring flowers of the Fenouillèdes, France
Spring is a gorgeous time of the year, no matter where you are. For Kat Morgenstern, however, one of the best places to spend the season of flowers is in the Fenouillèdes, in the deep south of France. But most people will probably have never heard of this wonderful place for walking, tucked away between the Corbière Mountains and the northern rim of the Pyrenees, just inland from the Mediterranean shore.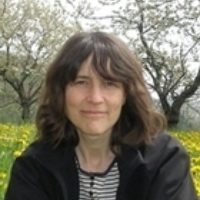 Kat Morgenstern
Born and raised in Berlin, Kat Morgenstern is a grassroots herbalist, ethnobotanist, writer and ecotravel professional. She has spent most of her adult life in the UK, US and France but currently lives in Germany's southern Black Forest, where she loves to roam the hills and forests.
View Articles and Books by Kat Morgenstern