Spring flowers of the Fenouillèdes, France
Spring is a gorgeous time of the year, no matter where you are. For Kat Morgenstern, however, one of the best places to spend the season of flowers is in the Fenouillèdes, in the deep south of France. But most people will probably have never heard of this wonderful place for walking, tucked away between the Corbière Mountains and the northern rim of the Pyrenees, just inland from the Mediterranean shore.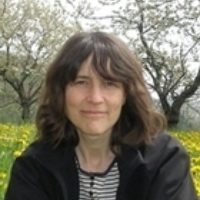 Kat Morgenstern
As a herbalist and ethnobotanist Kat spends a lot of time walking and exploring, while smelling the herbs and flowers along the way. After spending many years living, studying and working abroad, Kat has found a special place in her heart for the Black Forest region in the southwestern corner of Germany. As a writer and nature mentor she never tires of sharing her knowledge and passion for this delightful and fascinating corner of our beautiful planet.
View Articles and Books by Kat Morgenstern