Springtime in Turkey's Taurus mountains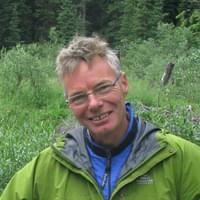 Dave Porter's first trip to the Taurus mountains of Turkey came about following the Foot and Mouth outbreak in 2001, when he decided to try and seek out alternative Easter/Spring walking destinations relatively close to home - places where big impressive mountains can be quickly accessed, and where there's a chance for a bit of sunbathing on a nice beach afterwards!
In my view one of the most satisfying ways of finishing off a mountain holiday is to be able to spend two or three days relaxing on a quiet beach with the opportunity to swim, sunbathe and eat freshly caught fish from the sea.

There aren't too many places in or close to Europe where you can trek through relatively unknown mountains that rise over 3,000m and finish the day in a Mediterranean restaurant.
Close to the busy Turkish coastal resort of Fethiye, the Southern Taurus Mountains extend high spurs and ridges southwards to within 30km of the Mediterranean. In recent years the popularity of the Lycian Way coastal path has grown and an increasing number of backpackers are enjoying the delights of walking in Turkey.
But, a short bus ride north from the coast leads to a much more rustic and traditional world where unspoilt villages nestle beneath the towering bulk of Akdag mountain. This rewarding area is easily accessible and is a perfect destination for a short spring holiday. The added attraction for us is that these mountains have not yet been properly mapped, there are no way-marked trails or huts and the local people are still genuinely welcoming and hospitable towards any visitors.
On our first exploratory trip into the mountains we were invited into a small house where we were greeted with wonderfully refreshing Turkish cay (tea), fresh tomatoes and goats' cheese from the family farm. Our hosts wanted us to stay for the night and it was quite a struggle to convince them that we wanted to sleep out under the stars. As we were leaving, the old man rushed up and stuffed a fistful of dried fruit and nuts into my pocket. Turkish hospitality is world famous and is nowhere more generous than in the mountains. On every single mountain journey in Turkey we have enjoyed the company of local herders and farmers who have shared with us their generous hospitality and easy laughter. In many ways, it is contact with the locals that we remember most fondly and the memories of their smiling faces help to sustain us through the winter months back home in Britain.
Turkey's stunning southern coastline swarms with tourists in the main summer season but visit in spring or early autumn and you avoid the heat and crowds. Spring is the perfect time to visit because the mountains are snow-covered and under a clear blue sky provide days of wonderful walking in an unexpectedly Alpine setting.
We have often made our base on the coast in Kas, an expanding resort with a bustling harbour. From Kas it is possible to take a local bus into the mountains to Gombe village. Gombe is renowned for its apple orchards. In spring the walk up into the mountains is a real delight, passing through well-tended orchards with the pine-forested slopes rising to the distant snow peaks shimmering in the morning sun.
From Gombe a rough jeep trail heads up to Yesil Gol, ('Green Lake') at about 1800m. The circular lake is an impressive sight in these normally dry limestone mountains. It nestles in a bowl with steep slopes leading up to a ridge at 3000m. In summer this is a popular day trip from the coastal resorts. The cool mountain air and silence must be welcome relief from the busy coast, where temperatures in August can reach up to 40º.
Earlier in the year it is unlikely that you would meet anyone here. There are places to camp at the southern end of the lake but we prefer to spend our first night in the open pine woods below the lake. It is a real pleasure to sit by our little camp fire looking down on the twinkling lights of villages on the plains below. To add to the drama, the hauntingly evocative evening call to prayer drifts up through the trees towards our camp.
With no maps or written guide available there is tremendous scope for exploratory travel in these mountains. Our policy is to travel on the normally blue sky days and to wait in camp for any bad weather to clear. Bad weather days are never wasted, they offer a chance to rest, read and discuss future plans. We always marvel at just how open and free our minds become in the mountains. Life is to be enjoyed and optimism replaces weary realism and plans can be made. Fortunately the bad weather never seems to last long here and dawn more often than not heralds another blue sky day.
During the warmer summer months, some of the meadows are occupied by local people who bring up their animals to the seasonal grazing provided by snow melt. Tents and shelters are set up and whole families gather to spend time in the mountains. These camps are known as Yaylas and they are found in all the different mountain and upland areas in Turkey.
In the spring and early summer months of March to early June the meadows are generally empty and sometimes still snow-covered. Where the snow has melted, the first of the lovely crocus flowers peep up through the warm soil. We move our second camp up to one of these meadows and establish a base camp near to a spring fed by melting snow
It took us two trips into the mountains to locate these high meadows. Without a definitive guide a lot of time is used up in trying to establish a logical route. Although the Akdag range appears to be relatively compact and straightforward in summer, earlier in the year – with heavy snow lying on the ground – the mountains become far more challenging and exciting.

It would be perfectly possible to spend the whole holiday exploring these mountains and finding ways onto the various summits. The actual summit of Akdag at about 3015m is a relatively easy walk up a rising ridge crest. But in early spring snow shoes or even skis might be an advantage. On our last visit, during Easter 2011, winter rain on the coast had resulted in exceptionally heavy falls of snow in the mountains and we found it very difficult to make progress in the deep snow. Even at Yesil Gol avalanche debris littered the slopes, which was a stark reminder that, even in these apparently benign mountains, hazards do exist and care has to be taken.
Back in Gombe we enjoyed freshly baked Turkish bread and lentil soup while we waited for the afternoon mini bus back down to the coast. On the way up to the mountains we had left our journal on the bus and were resigned to never seeing it again. To our joy the driver had recovered the precious document and it was waiting for us in the village bus office.
A couple of hours later we had showered and sorted our gear at the Meltem Pension in Kas. It was time to hit the town and enjoy our customary post-trip blow-out. After several days of abstinence in the mountains we normally give in to all temptations and as the wine flows so our plans for future mountain trips become even more grand and ambitious.
In Kas there is a small pebbly beach about 30 minutes' walk out of town past the harbour. This is the route taken by the Lycian Way as it leaves Kas and heads east towards Antalya. By Easter the sea is already warm enough to swim in. Many of our future mountain journeys are planned as we lay back dreamily in the warm sun, reliving our days spent in the high places.
Fact File
Getting there
The easiest way to reach Kas is to fly into Dalaman or Antalya. There are regular flights from many provincial British airports with several low cost airlines such as EasyJet, Thomas Cook, Jet2 or Thomson. Prices start from about £175 return but rise significantly in the main school holidays.
From Dalaman and Antalya there are frequent buses running along the coast and passing through the popular resorts of Fethiye, Kalkan and Kas.
To reach the mountain village of Gombe it is best to take one of the direct mini buses from Kas. The journey time is only about two hours and there are normally four or five buses running each day. Cars and motorbikes can easily be rented in the coastal resorts.
Accommodation
In Kas we have always stayed at the friendly family-run Meltem Pension. It is a fairly basic but very clean pension with a wonderful rooftop terrace where breakfast is served overlooking the town. Contact: www.kasmeltempansiyon.com or call 90 (0) 242 836 1855.
There are dozens of other pensions, hotels and apartments in Kas at a range of prices. Another option is to consider renting one of the newly built apartments.
It is also possible to stay in the mountain village of Gombe. There are three or four simple pensions close to the central village square.
Camping
Wild camping in the Turkish mountains appears to be perfectly acceptable. Around the Akdag region there are dozens of potential sites and early in the season there is never a problem finding clean spring water. There is also a formal camp site in Kas (Tel. 90 (0) 242 836 1050).
Backpacking Supplies
It is best to buy food supplies from the shops or markets in the coastal towns. Gombe is OK for last-minute supplies. Specialist backpacking foods aren't easily found but packet soups, pasta and rice are available in all the shops. Camping fuel is more problematic. Meths is available in many hardware stores but we have yet to see any camping gas cylinders. To play safe we always take a multi-fuel stove and use lead-free petrol.
Gear
In spring the weather can be warm and sunny during the day and trekking in T-shirts and shorts is normal. Bring plenty of sun cream and take sunglasses, because the glare from the snow fields and exposed limestone is fierce. At night temperatures can fall well below freezing at higher altitudes. In the normally dry conditions lightweight down sleeping bags and jackets work well.
Trail shoes are fine below the snowline but the chances are that a lot of time will be spent walking on snow that gets wet and sloppy in the afternoon heat, so consider bringing boots and gaiters. We haven't used ice axes or crampons but these tools could be useful if you want to attempt some easy climbing.
Reading
There is a very brief reference to the Akdag summit in Karl Smith's Cicerone guide "The Mountains of Turkey" (out of print but available at online bookshops), which also features detailed information on other mountain areas in Turkey – most notably the more famous Ala Dag and Kackar ranges.
"The Rough Guide to Turkey" has lots of practical information about travelling in this part of Turkey the country as well as a useful but very brief note about accessing Yesil Gol, and short but specific advice about the approach to Akdag summit.
To read more articles like this get our newsletter
Sign up today for a 20% discount on your next purchase. Join over 30,000 enthusiasts from around the world. If you don't love our mix of new books, articles, offers and competitions, you can unsubscribe at any time. We will never spam you, sell your data or send emails from third parties.