The Andalucian Coast to Coast Walk
From the Mediterranean to the Atlantic through the Baetic Mountains
Delivery & Returns
Free 1st Class postage on UK orders. European postage from £2 per item. Worldwide postage from £3 per item. If you're not happy with your purchase for any reason, we'll give you a full refund.
More information...
Guidebook to the Andalucian Coast to Coast Walk, a 440km, 21-day route from Maro on the Mediterranean coast to Bolonia, on the Atlantic. The route, which passes through 7 Natural Parks, links some of Andalucía's most beautiful villages and passes historical sites of both Roman and Moorish origins, including Ronda and Tarifa.
Seasons

Andalucía's mild winter climate means that this is a region that is suited to year-round walking, apart from July and August when temperatures are generally too hot for comfortable hiking.

Centres

Frigiliana, Cómpeta, Alcaucín, Riogordo, Villanueva de la Concepción, El Chorro, Carratraca, El Burgo, Ronda, Montejaque, Cortes de la Frontera, Jimena de la Frontera, Castillo de Castellar, Los Barrios, Tarifa

Difficulty

The route is within the capabilities of anyone who is reasonably fit and walks on a regular basis. Stages vary in length from 14km to 27km, so all can be comfortably covered in a day: most are graded Medium-Medium Difficult, with just a couple graded Difficult due to length.

Must See

Some of Andalucía's most beautiful mountain villages, including Ronda, Frigiliana, Tarifa and El Burgo; Arab and Roman paths; high mountains; ocean views; great food and accommodation; six Natural parks; fascinating historical sites of Roman and Moorish origin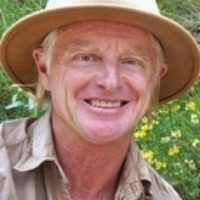 Guy Hunter-Watts
Guy Hunter-Watts has lived and worked in Andalucía since the 1980s. After studying at the universities of Santiago and Salamanca he taught English in South America before moving to the Ronda mountains where he has been leading guided walks for almost 30 years. His work as a walking guide and freelance journalist has taken him to many corners of the planet including India, Namibia, Tanzania, Latin America and Mongolia.
View Articles and Books by Guy Hunter-Watts