The Cami de Cavalls: A trek on the sunny side
Jonathan Cook samples a two-day section of the Camí de Cavalls, a 186km long-distance route round the coast of Menorca, the smallest of the Balearic Islands.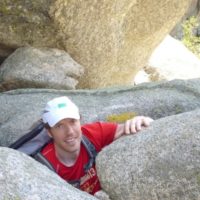 Jonathan Cook
​Jonathan Cook is a writer and adventurer who began his love affair with the Great Outdoors as a boy walking in the footsteps of Wainwright in the English Lake District. Since then he has hiked and climbed extensively in Europe, Nepal, Mongolia and North America but his passion for the Lake District remains strong. His work and features have been published extensively in both Adventure Travel and Trail Magazines.
View Articles by Jonathan Cook