Meeting the man who is walking around the world
While walking on the west coast of Ireland, Christine Gordon had an extraordinary encounter with Tom Freemantle, a man from Buckinghamshire who was walking around the world. She told her grandson Alexander (aged 11) about Tom and he asked to meet him. Here, he writes about what happened next.
I was walking through knee-high sodden grass in a village in Buckinghamshire. You may ask why. My grandma, who was in the middle of completing her challenge to walk all the mountains in Ireland, met a man while there who was pushing a trolley up a road. They talked for 15 minutes and she discovered that the man, whose name is Tom Freemantle, was in the process of walking around the world. Although he started his walk in America, he lives in Buckinghamshire and he invited her to come on a short walk he was planning when he reached his home village. The aim of this walk was to advertise and raise funds for the three charities he's supporting. So, there I was with my grandma and grandad on the walk.
As we walked, I began to talk to Tom and found out some very interesting things about him and his walk. He wasn't doing the walk to break any records or become famous; he was doing it to raise money for charity, to show everyone that the world isn't as scary as people think and that you can do things you never thought you could.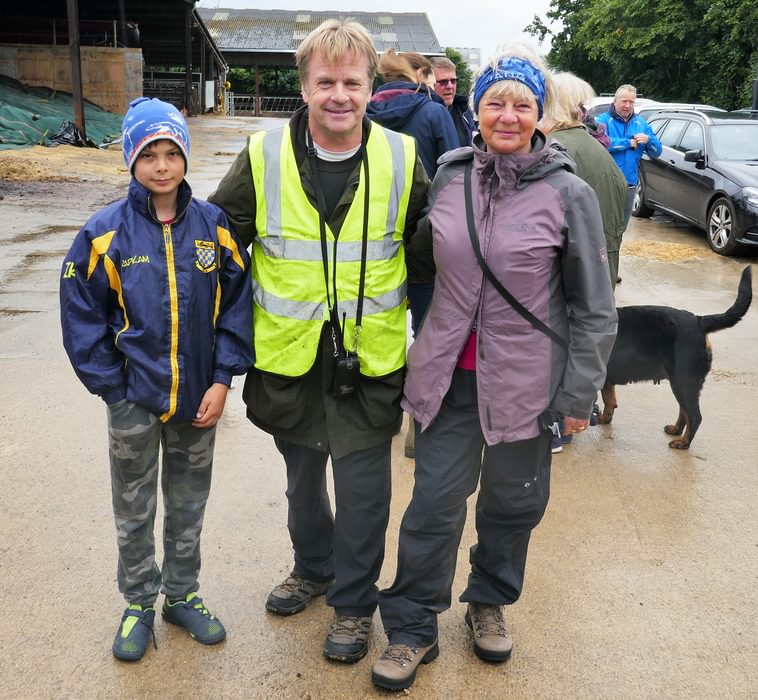 What is a world walk?
The definition of a world walk is walking through four continents coast to coast, doing at least 3000km in each. You must do a bit of a fifth continent as well, and the journey needs to total 16,300km of walking (or 16,299.809km to be precise!) You can have as many breaks as you want during the walk but the longest break you can have is a year and you have to start and finish in the same place. The World Runners Association keeps a record of everyone who has walked around the world.
What Tom told me on the walk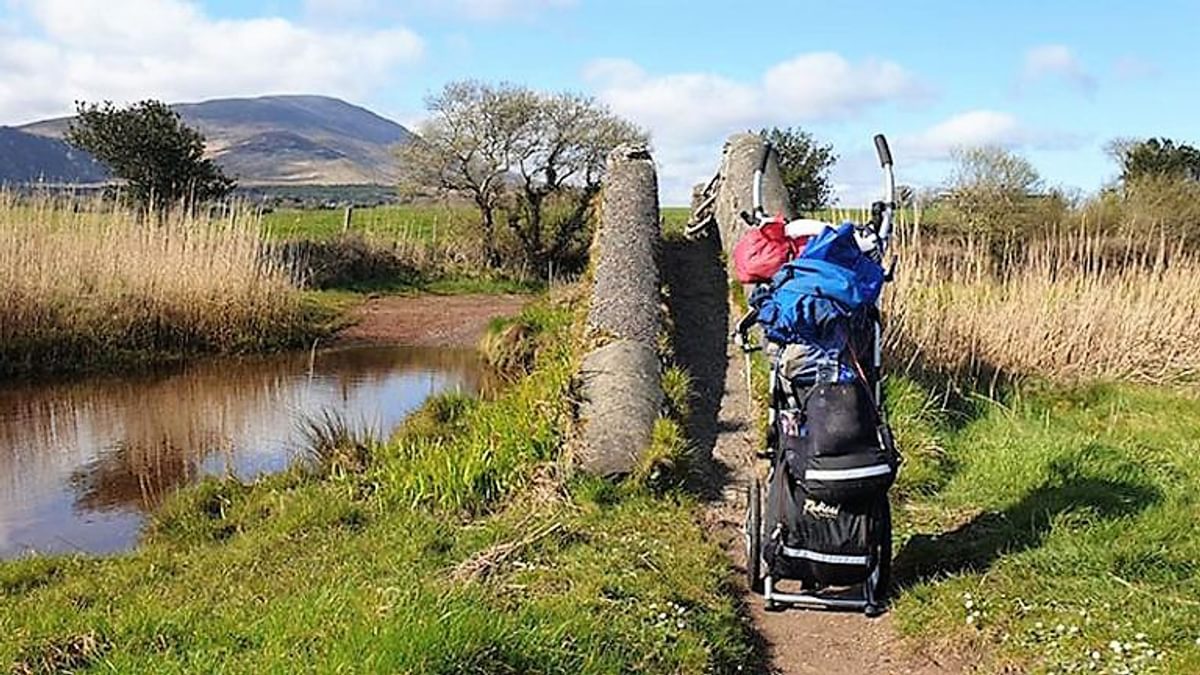 Although Tom is English the first continent he conquered was North America. He started in San Diego on 22 September 2018 and walked to Savannah, where he boarded a boat to Ireland. He was in America for 168 days and finished his walk on 9 March 2019. He started with a companion, a dog called Einstein, who struggled with the walk and had to be left behind after one month.
This may come as a surprise to you, but Ireland is the most westerly point in Europe. It might also come as a surprise to hear that in America he was almost arrested twice. The first time he was wheeling his trolley when it started to rain and he took out a cover to protect his belongings from getting wet; some locals saw him and mistakenly thought he was concealing a body under the cover. On the second occasion somebody thought he had stolen a baby and was pushing it in his trolley.

Tom said that the favourite state he walked through was Texas. When I asked him why he said that it is meeting the people on the route that makes his trip so memorable and that the Texans were the friendliest people.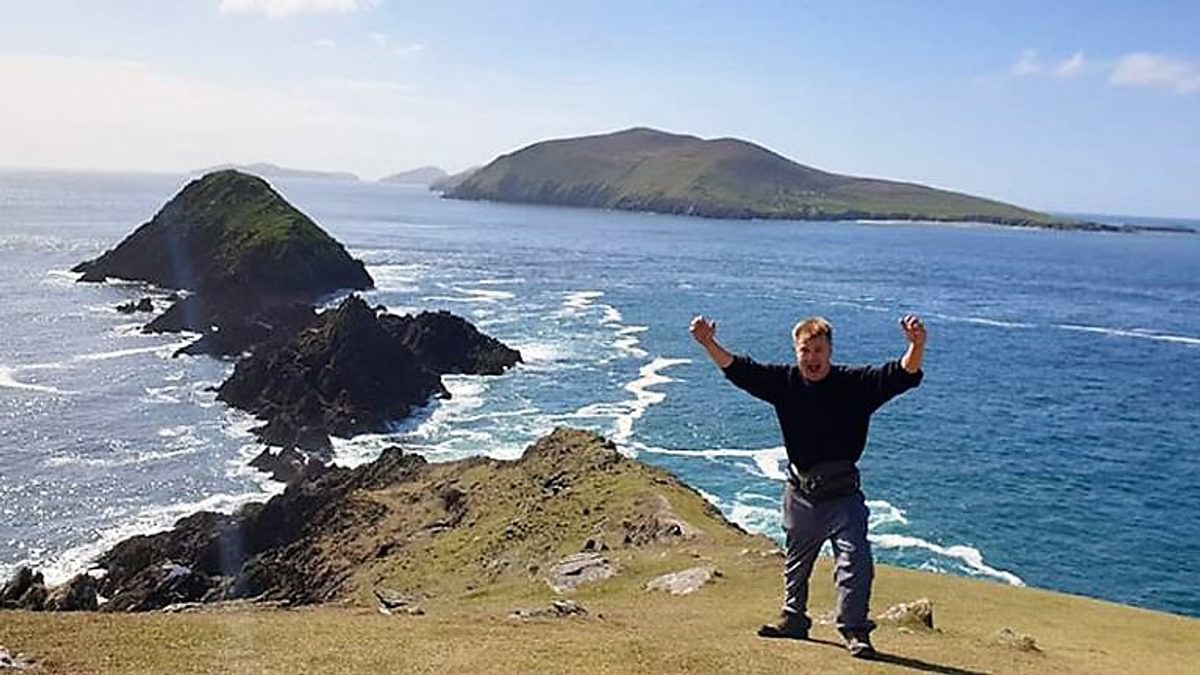 Where to next?
Tom's plan was to continue through Europe to Russia where he was going to take a year to walk through the largest country in the world. Sadly, he couldn't get a visa and has had to change his plan to travel through Africa, walking through Namibia, Zambia and then Tanzania before heading off to India, China, South East Asia, Australia and New Zealand, where he has family, before finally walking through Mexico back to his start point.
You might think that the main aspect of planning a world walk is the number of miles you have to cover, but this is only a part. It's not just the walking, it's the logistics of getting into the countries, planning where it's safe to walk and how to get food and other provisions. Weather also plays a part, but Tom has found that the people he has met have been kind and offered him shelter and food when it has been at its worst. He believes that this demonstrates that the world is a kind and safe place.
I feel inspired by Tom and hope that someday when I'm older I will be able to do something as adventurous as him.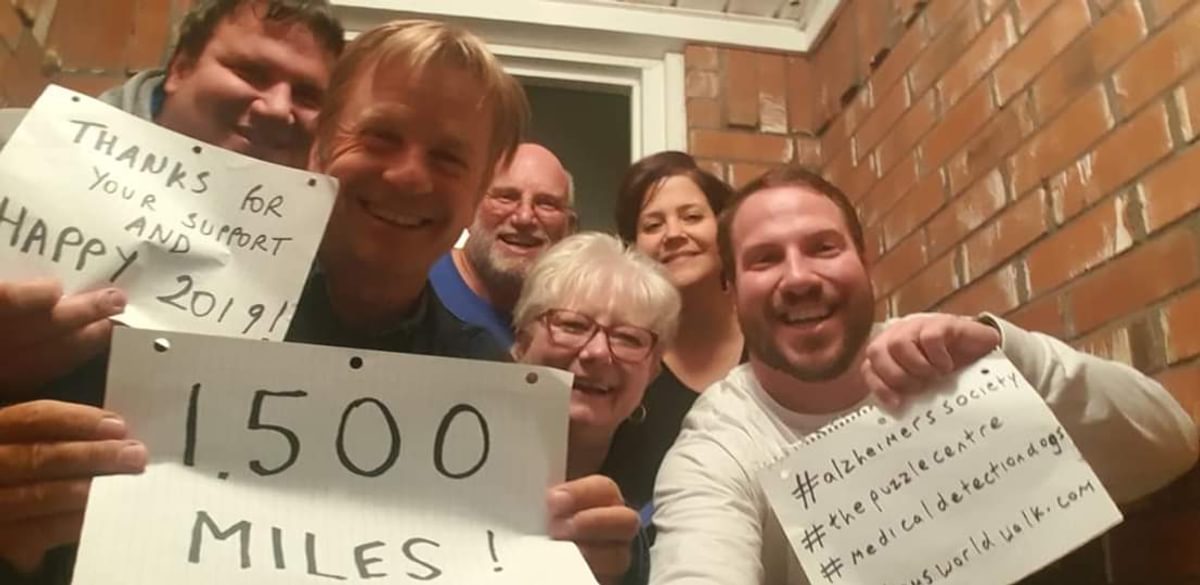 To read more articles like this get our newsletter
Sign up today for a 20% discount on your next purchase. Join over 30,000 enthusiasts from around the world. If you don't love our mix of new books, articles, offers and competitions, you can unsubscribe at any time. We will never spam you, sell your data or send emails from third parties.