The Tour des Glaciers de la Vanoise – where the French go trekking
Cicerone publisher Jonathan Williams makes an early-season trip to one of France's great one-week treks, a tour in the Vanoise that has pretty much everything the trekker wants, and almost nothing he or she doesn't.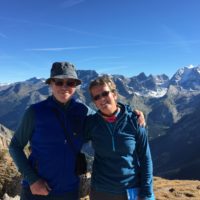 Jonathan Williams
​Jonathan is Cicerone's publisher and managing director. He spends far too much time in the office but escapes whenever possible to explore mountains, routes, trails and regions and to collect ideas for the future guides and improving existing ones.
View Articles by Jonathan Williams