Trekking in the beautiful Silvretta and Ratikon Alps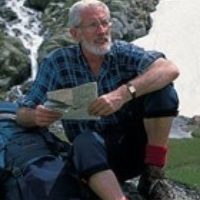 Over the past ten years, Cicerone author Kev Reynolds has spent many happy weeks trekking and exploring in the Silvretta and Ratikon Alps. Defining the borders of Switzerland, Austria and Lichtenstein south of Lake Constance, the Ratikon Alps give the appearance of an abrupt wall of limestone erupting from meadows and screes full of flowers.
Despite many contrasts, the Ratikon and Silvretta Alps share glorious scenery, a wealth of alpine flowers, attractive villages in the their outlying valleys and fine selection of mountain huts , and abundance of walkers' passes and, wonderful trekking opportunities.

Here Kev talks to Jonathan about the delights of the area, as he introduces his new guidebook for Cicerone, Trekking in the Silvretta and Ratikon Alps.
To read more articles like this get our newsletter
Subscribe for Cicerone's latest news, articles, offers and competitions. We send an email every couple of weeks and you may unsubscribe at any time. We never send emails on behalf of third parties.