Trekking the GR5 - French Alps
The GR5 is a long distance route from Lac Leman (Lake Geneva) to Nice, via Chamonix, the Vanoise, Modane, Briancon, the Queyras, Larch, and the Mercantour National Park. Lesley Williams, from Cicerone, tackles the 660km long GR5 trekking route that runs through the Alps from Lake Geneva to Nice on the Mediterranean. She describes how a long trek can become a way of life, rather than simply a long trudge through the mountains.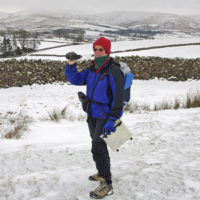 Lesley Williams
Lesley is the Marketing Director and co-owner of Cicerone, and has a Diploma in Marketing. A geographer at heart and in practice, she is a Fellow of the Royal Geographical Society.
View Articles by Lesley Williams