Updating the Alpine Pass Route and avoiding Brexit
Jonathan gladly escaped the post-referendum chaos for a few days walking to check out the changes to the Alpine Pass Route. Here he summarises some of the changes to the startpoint in the east and Lenk, Gstaad and LâEtivaz in Switzerland.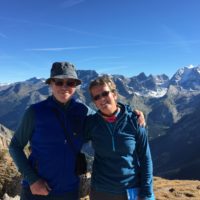 Jonathan Williams
​Jonathan is Cicerone's publisher and managing director. He spends far too much time in the office but escapes whenever possible to explore mountains, routes, trails and regions and to collect ideas for the future guides and improving existing ones.
View Articles by Jonathan Williams