With the current US presidential primary elections set to drag on for a few months yet, Richard Barrett looks back at the connections between past US presidents and Cumbria.
The first, George Washington, was a direct descendant of the Strickland family that took its name from Great Strickland on the eastern side of the county. Then the 12 year old John Kennedy holidayed with his 7 year old brother Robert at Killington in the late 1930s when their father was US ambassador to Great Britain. And then Hilary Rodham, who may perhaps become the next US president, rejected the first proposal of marriage from future husband Bill Clinton in Ennerdale in 1973, during the time he was a Rhodes Scholar at the University of Oxford.
But none was more enduring than that of Thomas Woodrow Wilson (1856-1924) who was the 28th President of the United States from 1913 to 1921. His mother, Janet, had been born in Carlisle, where her Scots born father, Dr. Rev. Thomas Woodrow, was a congregational minister from 1819 to 1835, when the family left for North America. She subsequently married Joseph Ruggles Wilson and the family moved south and identified with the Confederate cause during the American Civil War. Wilson is reputed to have been the first person to own and ride a bicycle in North Carolina, and no doubt continued to ride during his time as student, lecturer and eventually professor at various eminent universities before entering politics.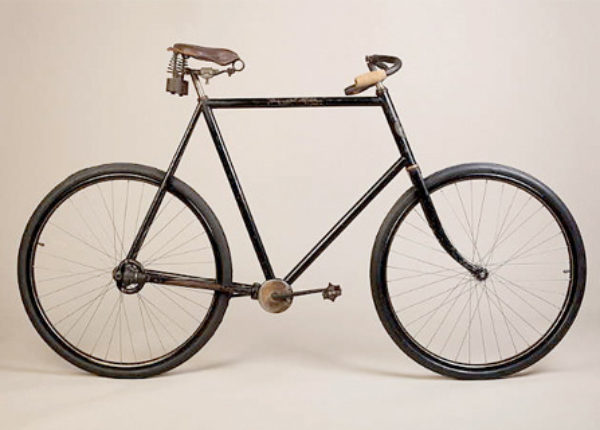 He first visited Carlisle and the Lake District in 1896 but returned five times over the next 22 years. On his first trip, he disembarked at Glasgow and cycled to Carlisle, then took the train to Keswick and cycled to Grasmere. He then switched his tour to the east coast and cycled from York to London. His brother-in-law, Stockton Axson, accompanied him on his second tour in 1899. So too did a new, shaft-driven, Columbia Model 59 bicycle made by the Pope Manufacturing Company at a cost of $75. On this occasion, he cycled down from Glasgow to Dumfries, took the train to Penrith and then cycled down Ullswater, across to Keswick and on to Grasmere.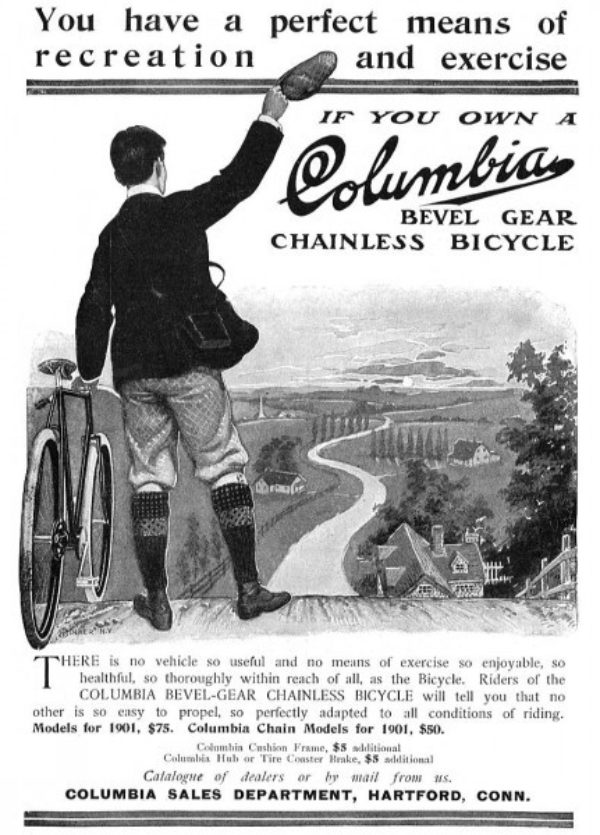 He visited the Lake District again in 1903 with his wife and again in 1906 with his daughters. Then in July 1909, he returned alone, taking the train to Lockerbie before cycling down to Carlisle, where he explored the city and finally found his mother's birthplace, which he had not previously discovered. On the 14th July, he cycled through Penrith to Keswick and then down to Grasmere the following day. A week later, he cycled over to Coniston and took the train to Broughton in Furness where he spent the night. The next day, he took a train to Drigg where he set off on a two day ride around the Western Lakes, visiting Wasdale and Ennerdale. He stayed at Grasmere throughout the summer before return to Glasgow on 2nd September so his bike could be crated up ready for the return journey.
By the time he made a last brief visit to Carlisle in 1918, he was the feted President of the United States and arrived on the Royal Train rather than a bicycle. The city celebrated its illustrious American cousin, but it is doubtful if Wilson enjoyed the experience much. He made plans to return to the Lake District in 1921, travelling incognito with his second wife and her brother. However his deteriorating health meant it never happened.
Richard's new guide to Cycling in the Lake District is out in May and his other books can be found on the Cicerone website.
Cycling in the Lake District
Week-long tours and day rides
£13.46
Guidebook to a 5-day cycle tour of the Lake District, with 2 options each day up to a total of 186 miles and almost 5000m of ascent, and 15 tough day rides from Keswick, Ambleside, Penrith and bases to the southwest and southeast of the National Park. With outlines of other tours and the Fred Whitton Challenge ride (112 miles over 7 iconic passes).
More information