Walking from home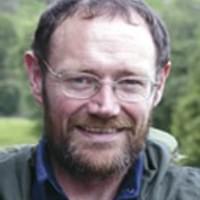 During this time of self-isolation and social distancing Paddy Dillon is making the most of his local area with walks from his front door.
Send your own photos to hannah@cicerone.co.uk or use the hashtag #walkingfromhome
These days when I pop into town for a pint of milk, I keep expecting to see some dour-faced man wearing a sandwich board proclaiming 'The End is Nigh'. Then again, maybe he's working from home.
Outdoors, in normal times, I make unconscious decisions all day long relating to my personal safety… where to plant my feet so that I don't twist an ankle, planning so that I don't run out of daylight or don't get lost in miserable weather. Currently I take care to ensure that I follow official guidelines.
If anyone had a care for anyone's health, smoking would have been banned decades ago, since the NHS reckon it's causing 78,000 deaths per year. At the risk of annoying 15% of the population, I'd convert all the tobacco factories into housing and turn over all the tobacco-growing land for agriculture, and I'd pay for all that out of the pockets of billionaires who have been trading in human misery. Rant over!
The over-70s I meet in the street on a regular basis are fit and active folk, who are raging at the prospect of being confined to their houses. Stepping outside your door isn't dangerous, and anyone worried about contracting Covid-19 just needs to keep their distance from anyone who has it. If you don't know who has it, then just keep your distance from everyone. It's as simple as that, backed up by sound science.
So, with flights cancelled, hotels closed, entire countries on lockdown and plans for a wonderful walking trip thrown into complete chaos, what can you do? The government would like you to work from home. I think you should walk from home.
Here's an outline of a walk I can do from my front door in Ulverston. The Cumbria Way starts on the next street and leads straight out of town alongside a chattering beck. I leave it, cut across a few fields and walk up through a wood. Leaving the wood, I'm soon on top of The Hoad – a little hill of 133m crowned by a monument that looks like a lighthouse. Views stretch to the Lake District, Yorkshire Dales and very occasionally Snowdonia. There are several ways down, but I always go through Ford Park – a delightful community owned park. All that on my very own doorstep.

Risk to my health? None whatsoever, providing no-one rushes to give me a hug or insists on a kiss at the kissing gates. I've never taken a trekking pole on this walk, but I guess I could use one to 'encourage' people I meet to keep their distance!
I don't know where you live, dear reader, but I do know that the likelihood of you having a decent walk from your front door is pretty high. Maybe you don't even realise it's there. I was in London in January and enjoyed a couple of days following the River Thames through the city. To misquote Doctor Johnson: 'Anyone who is tired of walking in London is tired of life!' Reach for a map of your home town and get planning.
To read more articles like this get our newsletter
Sign up today for a 20% discount on your next purchase. Join over 30,000 enthusiasts from around the world. If you don't love our mix of new books, articles, offers and competitions, you can unsubscribe at any time. We will never spam you, sell your data or send emails from third parties.