Walking the Pilgrim Paths of Ireland
Steve Barham recommends a selection of short pilgrimage routes in the footsteps of the saints all over Ireland, dating from way back before the popularisation of the European caminos such as the Way of St James to Santiago di Compostela and the Via Francigena to Rome.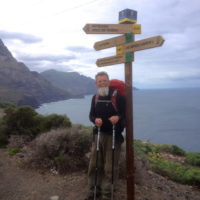 Steve Barham
Steve has hiked in most European countries, America, Australia, New Zealand, India and Africa and is currently completing the 650km GR249 circumnavigation of Malaga province in Southern Spain. His microadventures can be followed on stevebarhamramblingman.wordpress.com.


View Articles by Steve Barham