Walking with young children - exploring a tidal island
Rachel Crolla and family set out on a storybook adventure to strand themselves for the day on uninhabited tidal island of Hillbre off the coast of the Wirral in Merseyside. She gives tips for how to have a successful outdoor adventure with a young family.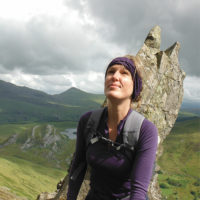 Rachel Crolla
Rachel Crolla is an outdoors all-rounder who loves hiking, biking, scrambling and climbing. Rachel is an outdoors writer and photographer who is also trained as a journalist and teacher. She has hiked and climbed across the UK, Europe and the USA. In 2007 Rachel became the first woman to reach the summit of every country in Europe, and co-wrote the Cicerone guide book Europe's High Points soon afterwards. She is passionate about enthusing the next generation of hikers and cyclists with a love of the outdoors.
View Articles and Books by Rachel Crolla