Want More Walks? Navigation in a Digital World
What do you do when you want to find more hiking options than those covered by the guidebook? Mick Borroff explores route planning using GPS tracks and satellite imaging.
Walking guidebooks for an area are great to have in the hand and in the rucksack.  They offer you much more information than just the routes themselves and are thus invaluable planning tools for a trip.
But however good a guidebook may be it can never be truly comprehensive. Practical realities such as the book size and the author's time mean that it can only cover a selection of the possibilities available. By definition, these must be drawn from routes that the writer has already walked. Just to give a simple example, Paddy Dillon's excellent Cicerone guide Walking on Tenerife covers 45 walks but the site GPS wanderlen in Tenerife, set up by two Dutch walkers who have visited the island every year since 2007, features an astonishing 406 walks. Including all these in a guidebook would not be a realistic proposition for any author or publisher and you probably wouldn't want to carry it either!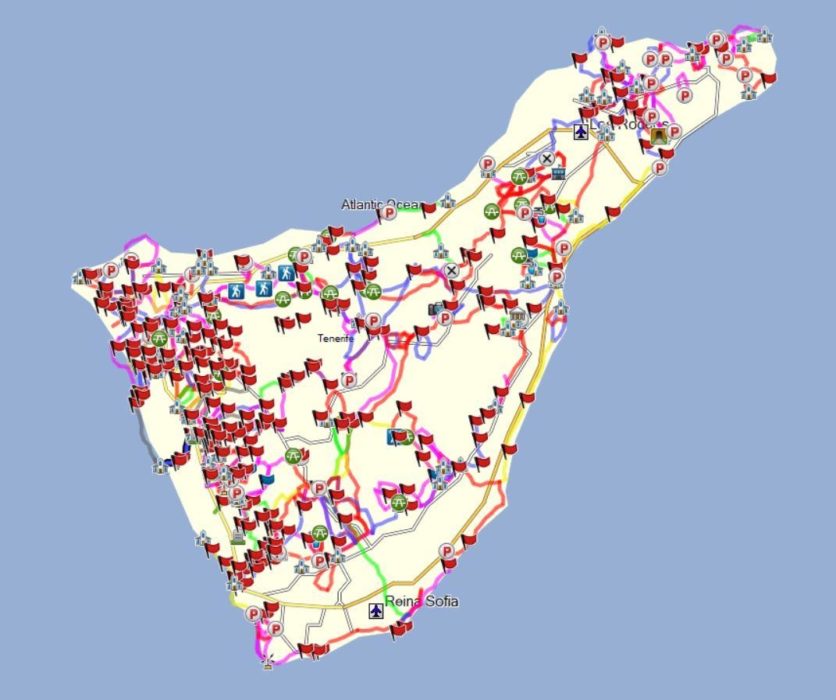 So, what do you do when you want to find more hiking options than those covered by the guidebook you already have?  Perhaps you have done all the walks close to where you are staying? Maybe you want to find out where the locals go? Maybe you want to walk in an area or reach a summit where there is no guidebook coverage and the available maps have little or no detail about the actual footpaths on the ground?
Apart from the obvious consultation with the locals i.e. tourist offices, walking groups, guides, outdoor gear shops and accommodation owners etc., the other obvious resource is to use the internet. Whilst there are sometimes good route descriptions in English on the net, as often they are in the local language which you may not speak too well. Using Google Translate will give you a flavour of the route but parts of the translation are often ambiguous and the narrative cannot be used as a completely reliable description up to a guidebook standard. A simple example is a Google translation from French that says "Leave the path on the right and then the left …" when the text actually meant "Ignore paths on the right and then the left …" and so you really do need a map annotated with the proposed route to navigate.
With the advent of GPS receivers built into mobile phones and many walkers taking dedicated outdoor GPS devices with them, there are now huge numbers of GPS users. Many hikers are now recording their walks and uploading their tracks to route sharing sites. Google can be used to search for these websites to identify GPS routes and tracks to download in your area of interest. Typing in the place-name and GPX should get you plenty of hits!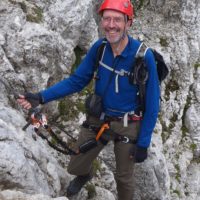 Mick Borroff
Mick is an Alpine Club member and current President of the Yorkshire Ramblers' Club, a 125-year old mountaineering, caving and exploration club who don't all ramble and aren't all from Yorkshire! He lives in Nidderdale, on the edge of the Yorkshire Dales.
View Articles by Mick Borroff