What's so special about walking in Shropshire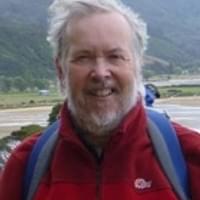 Shropshire is one of the most beautiful and undiscovered county in England. We ask (slightly biased) author John Gillham about his new guidebook and why everyone should go walking in Shropshire.
Why did you write a book about walking in Shropshire?
I was commissioned by Jonathan Williams, who knew how much I loved the county's hills after our visits with the Outdoor Writers & Photographers Guild. I was enamoured by the contrast between the soft undulating pastures and the crag-fringed heather ridges and felt compelled to let everyone know how great the walking in Shropshire is.
Where is it and what is the walking like?
Shropshire bridges the gap between the mountains of mid Wales and the industrial flatlands of the Black Country. It's an extremely rural county with only two sizeable towns, Shrewsbury and Telford. From any of its hillsides you'll be able to look down on a patchwork of greenery, undulating pastures and arable farmland, divided by hedges, rivers and woodland copses. It's never truly mountainous, but has enough distinctive peaks and rocks to keep the walker happy for decades.
Shropshire has walks to suit everyone, whether they are young, not so young, experienced walkers or not so experienced. The walks in my guidebook vary from 3 mile (5km) strolls to 12 mile (19km) high-level hikes. As well as the walking in Shropshire, I particularly enjoyed the Ironbridge Gorge World Heritage site and Blists Hill Victorian village, where costumed actors roamed the cobbled streets.
Why should you go walking in Shropshire?
Because most of the world's walkers have never been! You really should experience the joys of striding on Housman's peaceful 'Blue remembered hills'. The history of the county is around every corner in the form of Iron Age hilltop forts, medieval castles, relics of the industrial revolution and steam railways.
Anything else we should know?
The guidebook gives you all the necessary information on transport and accommodation for weekends and holidays in the county. There are also sections of safety, geology, wildlife and history. Essentially there should be everything you need to enjoy the 32 walks around the hills and countryside of this beautiful county.
Finally, what is the best bit about walking in Shropshire?
All the hills are gob-smackingly beautiful but the Stretton Hills east of Church Stretton typify everything that is good about Shropshire; long free-striding ridges topped by dark volcanic rocks. One of the range, Caer Caradoc, has an enormous summit fort once occupied by the famous Caractacus (Caradoc); another, the Lawley, has the purest ridge-walk in the county, partly over a sort of moorland 'arête'.
To read more articles like this get our newsletter
Sign up today for a 20% discount on your next purchase. Join over 30,000 enthusiasts from around the world. If you don't love our mix of new books, articles, offers and competitions, you can unsubscribe at any time. We will never spam you, sell your data or send emails from third parties.