5 Fantastic Fell Walks from Keswick
Keswick, a lively market town in the Lake District, sits on the northern edge of Derwentwater, and is located just 20 minutes from the M6. It's the perfect base for fell walkers, with direct access to stunning fells like Skiddaw and Blencathra, plus many lesser-known highlights. Here are our top five picks for fells to explore.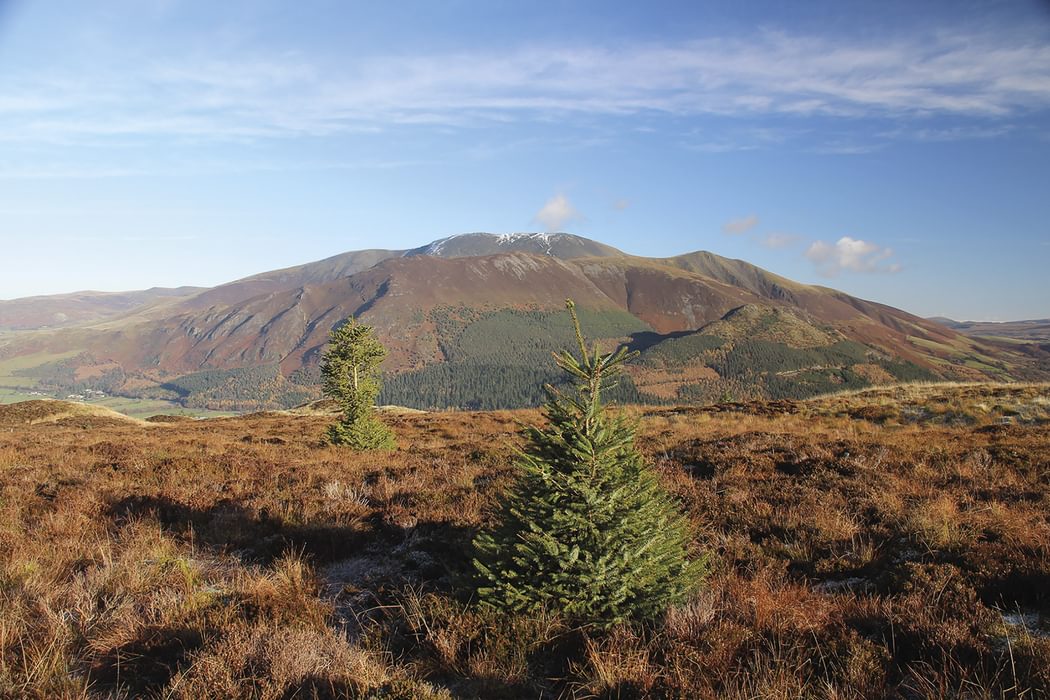 1) Skiddaw (931m/3054ft)
Skiddaw, the fourth highest mountain in Lakeland, offers a stunning backdrop to Keswick with northward views over Derwentwater. The ascent from Gale Road is a well-trodden path, making it accessible to most visitors. You can also include Skiddaw Little Man for excellent views on your return journey. There are various routes to the top, with Longside Edge being an excellent choice. For a more adventurous hike, consider the Skiddaw Skyline ridge route, which offers dramatic views of Dash Falls and Dead Crags before reaching Skiddaw's summit.
Our Keswick Fellranger guide is your ultimate fell-by-fell companion for all the climbs accessible from Keswick.
2) Blencathra (868m/2848ft)

Blencathra, one of the most revered Cumbrian fells, boasts an iconic two-humped profile when viewed from the east, earning it the nickname Saddleback. The Blencathra massif is a vast triangle with eight distinct ridges, including the challenging Sharp Edge and Hall's Fell. Of its four summits – Blease Fell, Gategill Fell, Hall's Fell, and Atkinson Pike – Hall's Fell is the highest.
Blencathra offers a multitude of routes, with 11 main approaches spanning from Skiddaw House in the west to Mungrisdale in the east. These routes vary from gentle grassy ascents to steep, exposed, and rocky scrambles. It's crucial to exercise caution during adverse weather conditions, as the latter can turn into serious mountaineering endeavours.
If you plan to scramble to the summit of Blencathra, check out this article below for more inspiration!

3) Whinlatter (517m/1696ft)
Whinlatter, the southernmost peak of the Lord's Seat massif, stands as the guardian of Whinlatter Pass. Although its scree-streaked slopes may seem daunting when viewed from higher points on Whinlatter Pass, there are more accessible routes to reach the summit, which offers splendid views. Interestingly, the highest point in this area, called Whinlatter Top (526m/1726ft), is considered subsidiary in fellwalking tradition, while Brown How (517m/1696ft) is the acknowledged summit.
Navigating routes to the top is somewhat constrained by forest boundaries and the steep southern slope. Nevertheless, you can craft circuits using four high keyholes and tracks in the valleys of Whinlatter Gill and Aiken Beck.
4) Carrock Fell (662m/2172ft)
Carrock Fell's unique geological structure includes gabbro, an anti-magnetic volcanic rock. It boasts more prominent volcanic exposures than its neighbouring fells, with notable boulders like the Chapel Stone beneath Snail Shell Crag. The summit is shrouded in mystery, featuring oval stone ramparts whose origin remains unexplored. These structures may hint at ancient pilgrimage rather than defensive fortifications, and the fell's strategic location provides commanding views of the Eden and Solway lowlands.
There's a wide range of routes to choose from here, from the direct route through Rake Trod to the circuitous approach from the west via Miton Hill, including two contrasting routes from the north and south.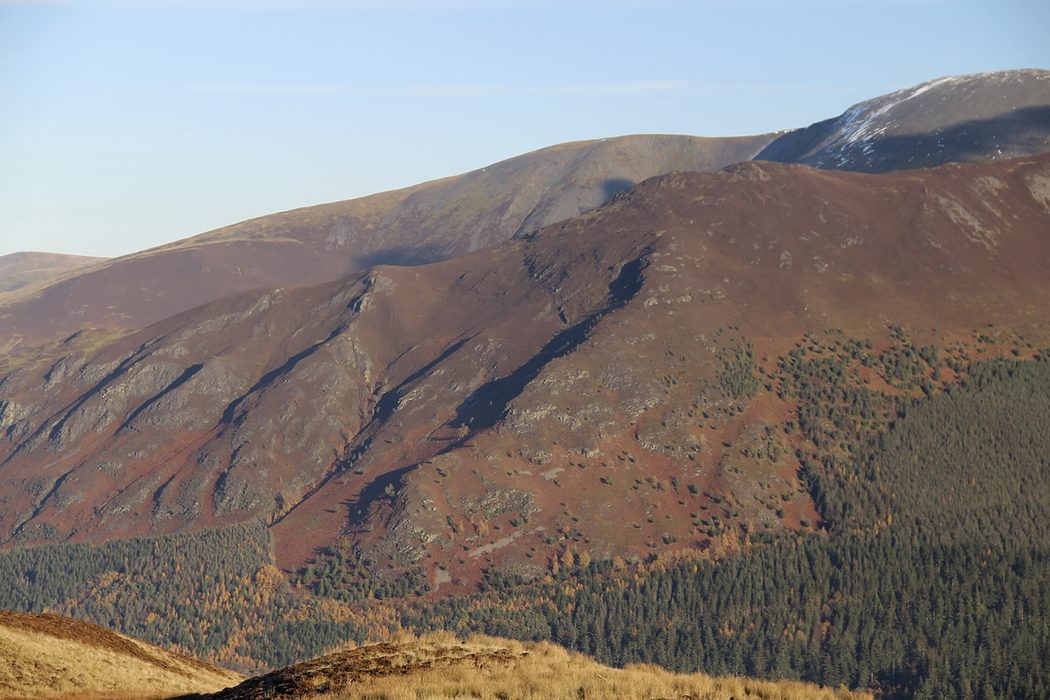 5) Ullock Pike (690m/2264ft)
Ullock Pike is the high point of Longside Edge, offering stunning views from the northwest. It's a natural stop on the way to Skiddaw, providing a panoramic vista from the Solway in the north to the Eastern Fells, including Helvellyn, in the south. To reach the summit, you can follow the Edge or take a more adventurous route via Longside Plantation and the Hanging Stone.
For more Fellwalking options, take a look at Mark Richards' Walking the Lake District Fells range, a unique collection of guidebooks full of routes to the summits of all 230 Lakeland Fells.
To read more articles like this get our newsletter
Sign up today for a 20% discount on your next purchase. Join over 30,000 enthusiasts from around the world. If you don't love our mix of new books, articles, offers and competitions, you can unsubscribe at any time. We will never spam you, sell your data or send emails from third parties.