The new and improved Alpine Pass Route or Swiss Via Alpina 1
The Alpine Pass Route (APR) – now fully waymarked as Swiss Via Alpina 1 (VA1) – is a hiking trail of over 350km across Switzerland, crossing high mountain passes through the eastern Alps, the Bernese Oberland and the Vaudoise on the northern side of the main Alpine chain to finish at Montreux on Lac Léman (Lake Geneva). One of the great Alpine routes, and fully described in Cicerone's guidebook 'The Swiss Alpine Pass Route: Via Alpina Route 1'.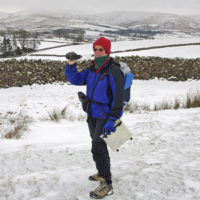 Lesley Williams
Lesley is the Marketing Director and co-owner of Cicerone, and has a Diploma in Marketing. A geographer at heart and in practice, she is a Fellow of the Royal Geographical Society.
View Articles by Lesley Williams