Trekking the Alpine Pass Route across Switzerland
Starting in Sargans and finishing in Montreux on the shore of Lake Geneva, the Alpine Pass Route (APR) makes a complete east-west traverse of Switzerland, taking in some of the most dramatic and best known scenery in the Alps, covering 202 miles and crossing 16 mountain passes.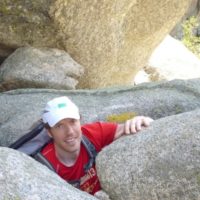 Jonathan Cook
​Jonathan Cook is a writer and adventurer who began his love affair with the Great Outdoors as a boy walking in the footsteps of Wainwright in the English Lake District. Since then he has hiked and climbed extensively in Europe, Nepal, Mongolia and North America but his passion for the Lake District remains strong. His work and features have been published extensively in both Adventure Travel and Trail Magazines.
View Articles by Jonathan Cook