British Columbia's Sunshine Coast Trail
Part passion project, part conservation scheme, part showcase of community activism, British Columbia's Sunshine Coast Trail was conceived in the early 1990s and has gradually grown in length and ambition to become Canada's longest hut-to-hut hike. Brendan Sainsbury chose to run a challenging portion in search of some R&R.
A half-day ferry and bus ride from Vancouver, the 180km-long Sunshine Coast Trail (SCT) cuts through a landscape of ancient forests and placid lakes flanked by BC's snow-dusted Coast Mountains on one side and the island-speckled Georgia Strait on the other. It's one of the best marked and maintained trails in Canada.
Bear necessities
I'm several hours into a 50km run-hike along the Sunshine Coast Trail (SCT) and, so far, I've seen more bear scat than people. The size of the ursine droppings suggests it's a black bear rather than a grizzly (good). Their freshness hints that it wasn't here that long ago (bad).
I check the bear spray canister is still wedged safely into the outer pocket of my backpack before breaking loudly into an out-of-tune rendition of This Charming Man by the Smiths. It's a tried and tested formula. I've yet to have a serious bear encounter in Canada while impersonating Morrissey. 'Oh, nature make a man of me yet.'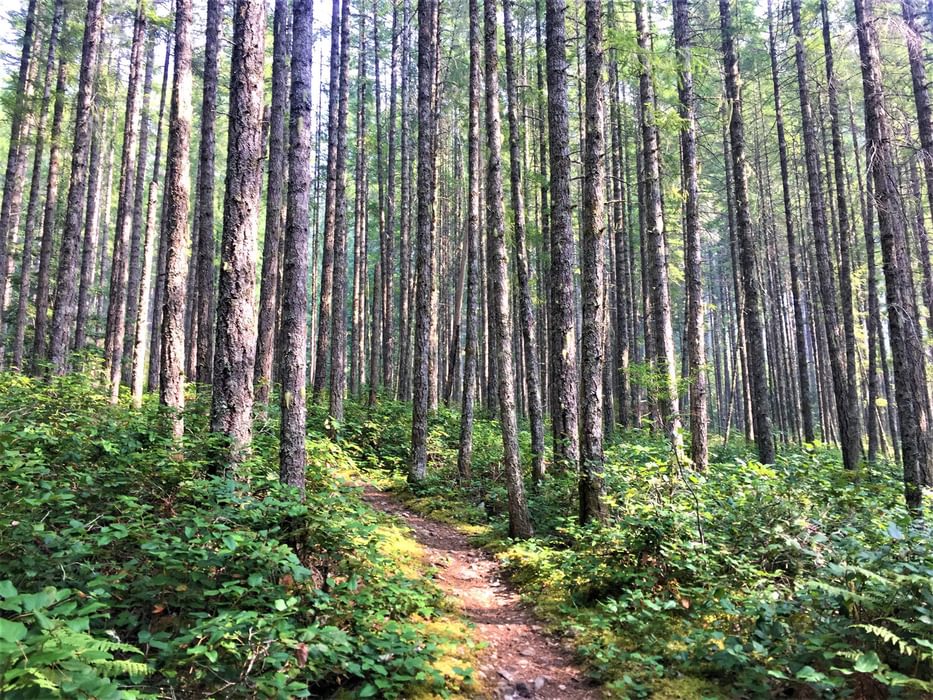 The forested path is springy and easy to follow. Small orange kilometre markers are fastidiously nailed onto trees, while well-crafted wooden bridges ensure smooth passage over rivers and creeks. There are even occasional signposts telling me where I can fill up my water bottle (bring purification tablets!) and a weatherproofed visitor's book beside a tranquil lake inviting poetic musings.

PAWS
The Sunshine Coast Trail is the work of the Powell River Parks and Wilderness Society (PAWS), a non-profit group of local volunteers who first came together in the 1990s with the intention of protecting what was left of the region's old growth forest from intensive logging.
As word spread and more people in the community became involved, PAWS began connecting fragments of existing trail to form a cohesive long-distance path. By 2000, the greatly expanded route zigzagged for 180km along the Sunshine Coast, logging a cumulative elevation gain of around 6000m/19,685ft.
Threaded together with meticulous signage and easy-to-decipher maps, it wasn't just any old backcountry byway. The SCT had become a contender for one of the best long-distance hikes in Canada.
The mission didn't stop there. Between 2009 and 2016, PAWS volunteers constructed 14 attractive wooden huts using locally fundraised money.
Designed for shared public use and fitted with sleeping quarters for between three and 10 people, the huts are spaced out to ensure that hikers are never more than a half-day's walk from the next one. Some are equipped with stoves; others have picnic tables and fire pits. All have outhouses and are free of charge to use on a first-come, first-served basis.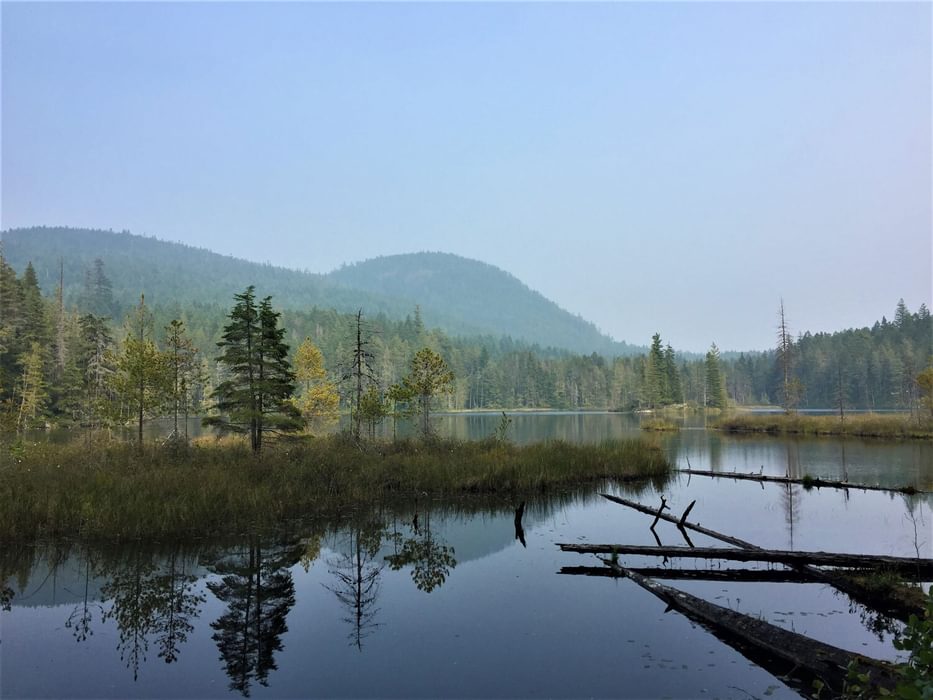 The Sunshine Coast
In the summer of 2020, in the midst of the coronavirus pandemic, I headed out from my home in White Rock, British Columbia, to the sun-dappled rainforests north of Vancouver for some well-earned R and R.
There, amid flaking red arbutus trees and towering Douglas Firs, I planned to partake in some rugged trail running along a challenging portion of the SCT as Covid-19 restrictions were mercifully eased. My wife and son accompanied me, intending to walk part of the trail's easier section in the ensuing days.
The Sunshine Coast stretches for 160km from the town of Gibsons just north of Vancouver to Sarah Point at the mouth of Desolation Sound. Although technically part of the mainland, muscular mountains and unbridgeable inlets have kept this lightly populated strip of lush coast separate from the rest of BC's road grid. Like an elongated island, it's accessible only by ferry or aeroplane.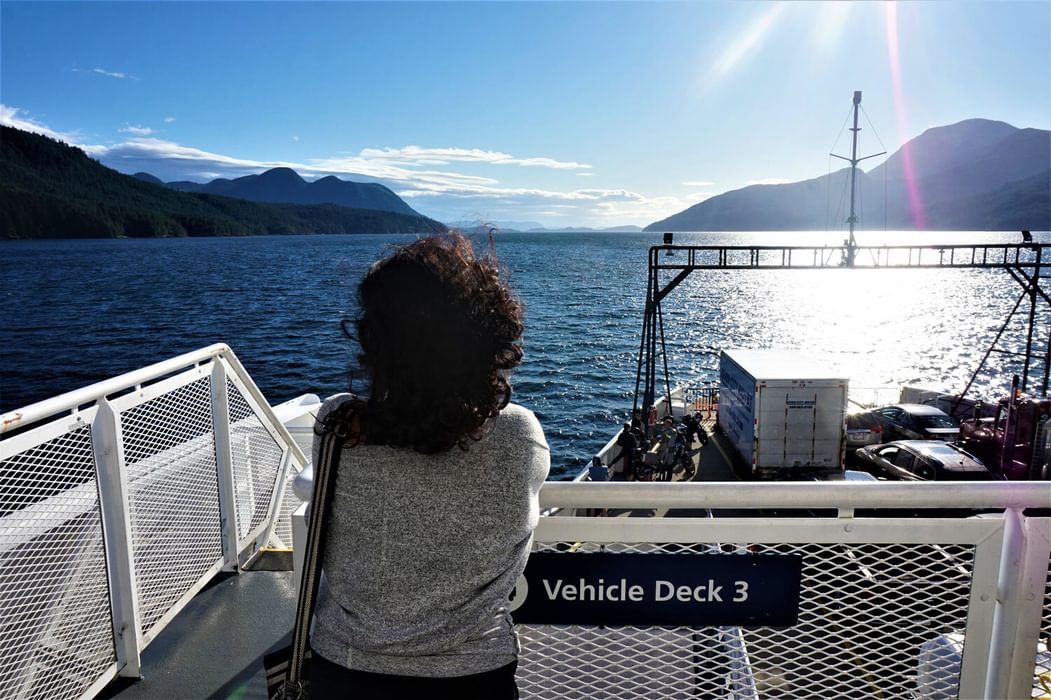 Indented with coves and fjords, the Scandinavia-like shoreline twists majestically north towards the village of Lund, beyond which lies roadless wilderness. The thick forests are punctuated by small, scattered settlements that attract a mixture of adventurists and artists. There are enough tucked-away art galleries in the region to fill a Parisian arrondissement.
The town of Powell River, population 13,000-ish, clings like a comma to the coast's northern reaches where it acts as the SCT's hub. Once home to the world's largest pulp mill, the settlement has subtlety shifted its economic focus in recent years from paper production to tourism, luring bikers, hikers and kayakers to its wooded wilderness. The burgeoning popularity of the SCT has helped foster a tenacious outdoor spirit.
Powell River paper factory
The village of Lund
Some people hike the SCT's full 180km over eight to 10 days, others choose smaller segments and plan leisurely day walks. There are advantages in both. Unlike more heavily trafficked Canadian paths such as the West Coast trail on Vancouver Island, the SCT doesn't require reservations or hiking fees. Additionally, with the 14 free-to-use sleeping huts dotted along the route, you don't necessarily have to carry a tent.
Tackling the southern section
With the huts temporarily closed due to the pandemic, I planned to spend my first day tackling the trail's hilly southern section. Primed for an early 8am start, I got my wife to drop me on a lonely gravel logging road shrouded in misty July drizzle and arranged for a late afternoon rendezvous at the Saltery Bay ferry dock, the trail's southern terminus.

My 46km mega-marathon led me through a mixture of dense forest, muddy ascents and jagged coastline, reaching a high point of 1297m/4255ft at the top of Mt Troubridge. Fuelled by energy bars and peanut butter sandwiches, it took me around seven hours with sporadic stops, and gave me a good overview of what the trail had to offer.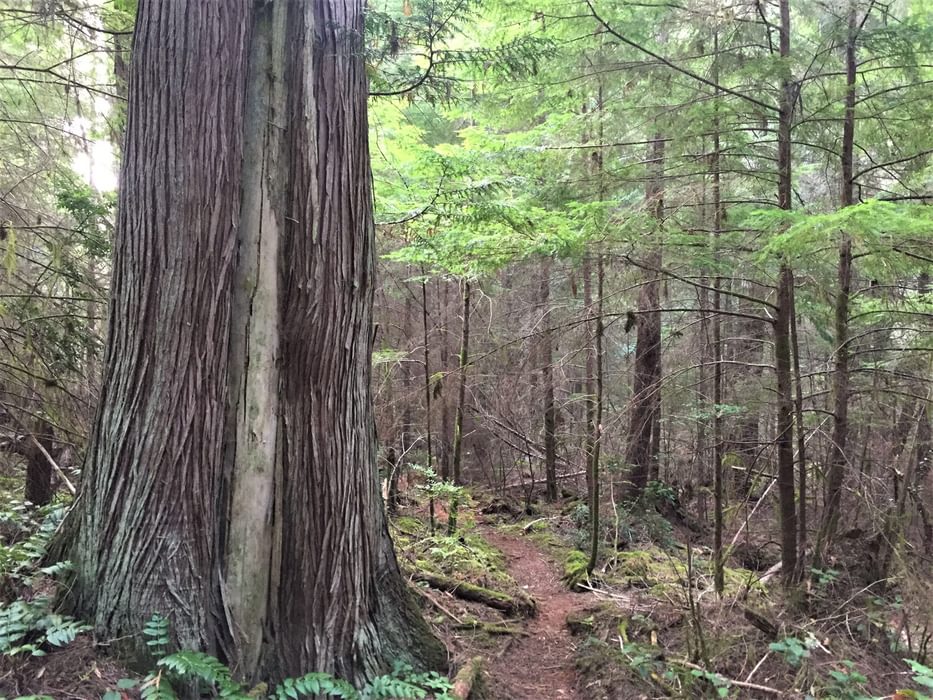 It quickly became apparent that, despite its coastal moniker, the SCT is mostly a forest trail that breaks out of the trees at strategic intervals to take in secluded beaches, rock-strewn mountain summits and quiet diminutive lakes that implore you to jump in for a swim.
Arboreal attractions range from Western hemlock and yellow cedar to Sikta spruce and Douglas fir. Some areas have been recently logged; others are dotted with trees as old as medieval castles. Indeed, the oldest trees on the Sunshine Coast are said to date back over 1000 years.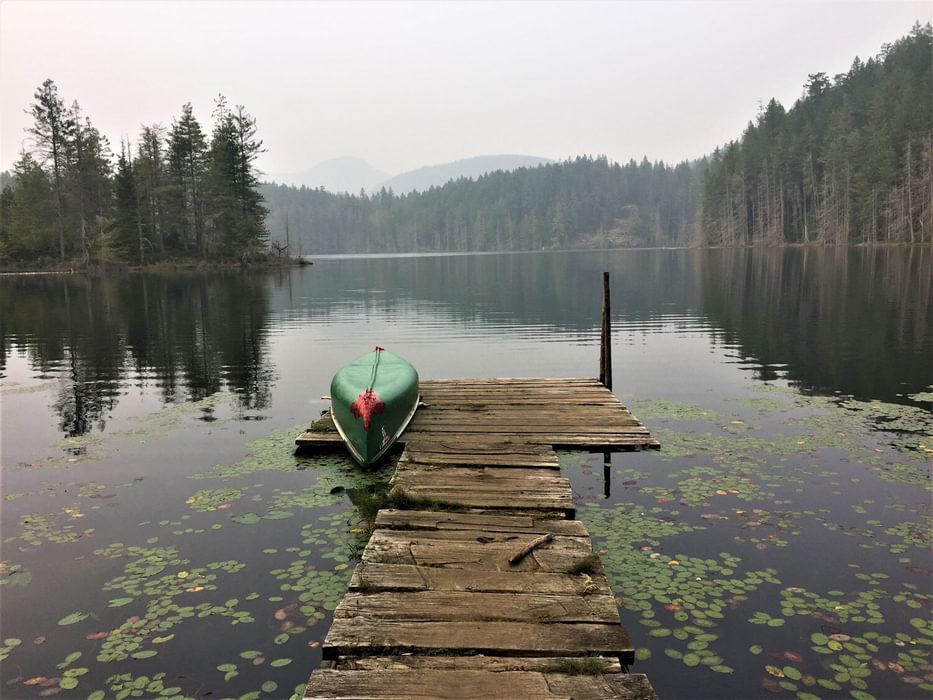 The fauna, although not always visible, consists of black bears, cougars, wolves, coyotes, and bald eagles. In the surrounding seas, orca whales and sealions are common.
While not as brawny or intimidating as some Canadian trails, the SCT is sufficiently removed from major population centres to feel untamed and remote. Although there are no technical sections requiring advanced climbing skills, the abundance of animal scat and the absence of people is sufficient to remind you that you're not on the Camino de Santiago.
Impressed but tired after my first excursion, I spent the next day with my wife and son walking a shorter, flatter part of the route around the rippled waters of Inland Lake. Alternating well-packed gravel with wooden boardwalks, this undemanding section of the path is wheelchair accessible for 13km. Compared to Mt Troubridge, it's relatively well-trafficked.
Afterwards, I retired with my family to a pleasant waterfront restaurant, relaxed and satisfied. Mission accomplished.
Well, not quite.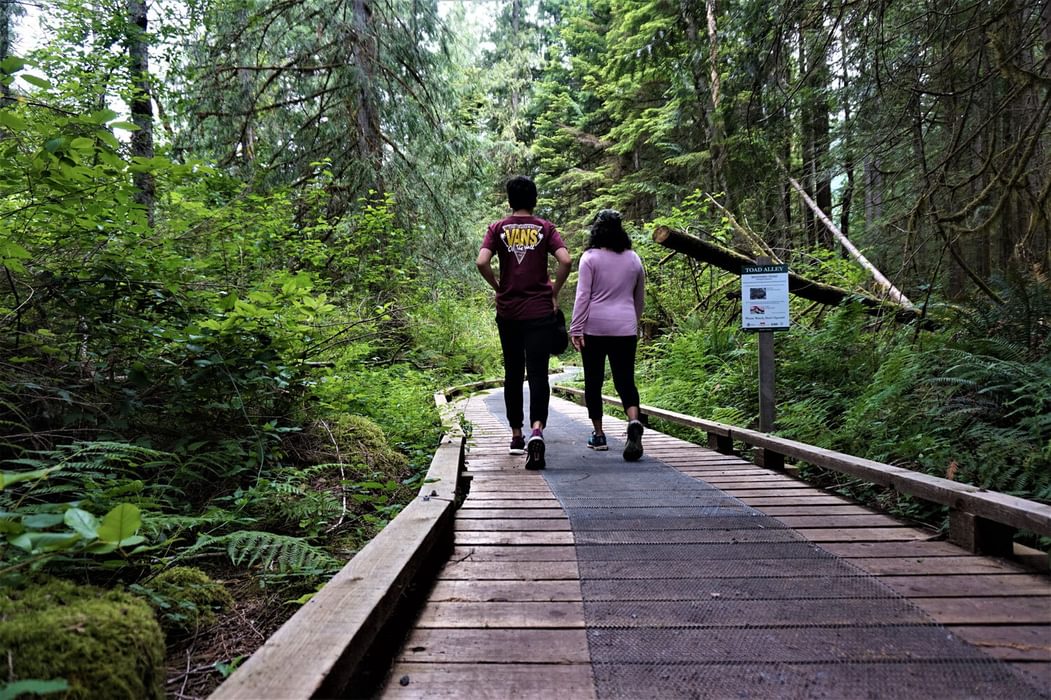 Hitting the northern route
A little over a month later, I returned to the Sunshine Coast on my own to tackle the trail's northernmost section. My plan this time was to run from the official start point at Sarah Point on the tip of the narrow Malaspina Peninsula back to Powell River where I had booked a couple of nights in a cheap hotel.
Isolated Sarah Point is usually accessed by boat from the small coastal village of Lund. However, due to the pandemic, I opted to take a private 4X4 organized through Sunshine Coast Shuttle, a transportation service launched in 2016 to aid hikers get to and from hard-to-access parts of the route, mostly located along potholed logging roads.
Deposited safely at kilometre '0', I began my 50km run on mossy, undulating paths backlit by early morning sunlight. It was here, jogging through dewy forest along narrow avenues of rustling trees that I encountered the regular dollops of bear scat and began my tuneless singing.
By the time I reached the SCT's first hut on Manzanita Bluffs, I'd given up on Morrissey and was loudly conjugating Spanish verbs. It seemed to have the same animal-repelling effect. Bizarrely, I had only seen one bear by this point, a startled bruin that had run out in front of our shuttle earlier in the morning.
Human company was equally scant. During a full day on the SCT, I barely saw half-a-dozen other people. Undeterred, I was happy to absorb the hidden highlights on my own. Just 2km into my run, I descended to Feather Cove, a beach at the jaws of Desolation Sound beloved by camping kayakers and frolicking seals. Manzanita Bluffs, 14km further on, is a serendipitous viewpoint where I could pick out the sickle-shaped hump of Savary Island glimmering beneath floating clouds.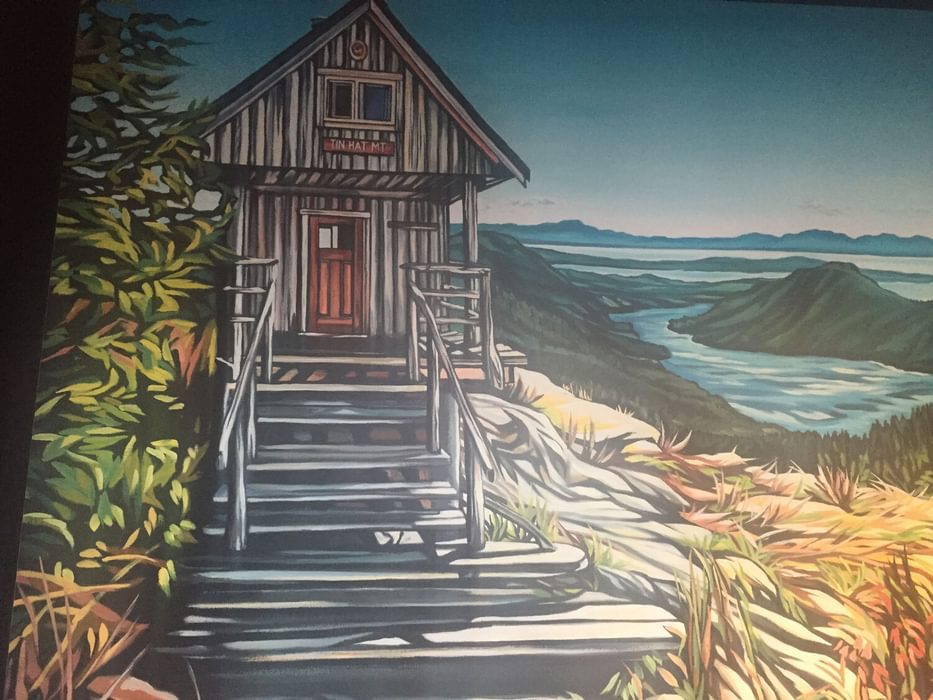 After lunch, I entered the verdant confines of Appleton Canyon, a wooded river valley where a melodic chorus of waterfalls buoyed my spirits. Soon after came Rieveley's hut (the trail's second hut heading south) where a chorus of frogs croaked over a reedy pond.
At Little Sliammon Lake, named for the local indigenous people who have inhabited this region for thousands of years, a canoe with a single oar is routinely left moored to a creaky jetty, offering hikers a chance to rest their tired legs and enjoy a mediative float. It's hard to resist.
The trail ultimately spits you out next to the Shinglemill pub on the cusp of Powell River. While the inviting waterside boozer serves good post-hiking pasta and burgers, the region's best beer is dispensed a short stagger away at Townsite Brewing, a local craft beer maker whose signature brew, Tin Hat IPA, is named after the SCT's second highest mountain.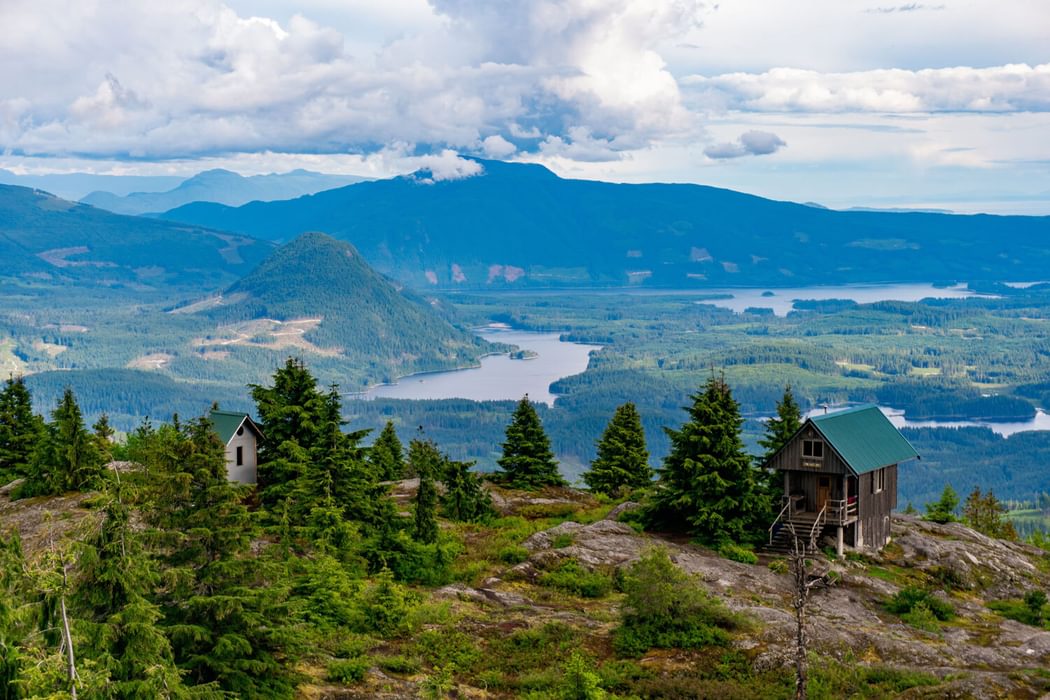 Having personally charted and surveyed over 100km of the route, I spent the following day strolling the short paths around Powell River trying to flush a nagging stiffness out of my legs.
Unfortunately, I didn't have the time or energy to contemplate the SCT's steeper middle section. By all accounts, this is a spectacular part of the route. Indeed, the panoramic view from the top of Tin Hat Mountain over water, mountains and wispy clouds has become the trail's signature photo op. Some say it is the finest vista in BC.
I can already feel it drawing me back.
Getting there
You can fly from Vancouver's YVR (South) airport to Powell River in 35 minutes with Pacific Coastal Airlines. There are two daily flights.
From Vancouver's Horseshoe Bay terminal, ferries sail across to the Sunshine Coast docking in Langdale near the town of Gibsons (8-10 daily; 40 minutes). From here it's a 2¾ drive to Powell River, including a second ferry crossing between Earl's Cove and Saltery Bay.
The Sunshine Coast Connector is a summer-only bus running between Langdale ferry terminal and Powell River three times a week.
Further info
Official Sunshine Coast maps and trail info: www.sunshinecoast-trail.com
To read more articles like this get our newsletter
Sign up today for a 20% discount on your next purchase. Join over 30,000 enthusiasts from around the world. If you don't love our mix of new books, articles, offers and competitions, you can unsubscribe at any time. We will never spam you, sell your data or send emails from third parties.