Sorry, the printed version of this book is currently unavailable
Enter your email below to be notified when it is back in stock. Alternatively, you can purchase an eBook version.
Delivery & Returns
Free 1st Class postage on UK orders. European postage from £2 per item. Worldwide postage from £3 per item. If you're not happy with your purchase for any reason, we'll give you a full refund.
More information...
Hadrians Wall Path guidebook to walk the 84 mile National Trail. Described in both directions, the main description is west to east between Bowness-on-Solway and Wallsend, Newcastle, with extensions to Maryport and South Shields. With extensive historical information related to this World Heritage site and separate 1:25,000 OS map booklet included.
Seasons

Year-round walking, although the useful bus service only operates during the summer months.

Centres

Bowness-on-Solway, Carlisle, Haltwhistle, Chollerford, Corbridge and Newcastle all make good centres.

Difficulty

Easy walking. But adequate fitness for a multi-day trek is required for the entire length.

Must See

The central section of Housesteads and Vindolanda between Chollerford and Haltwistle.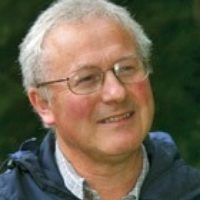 Mark Richards
In 1980 Mark Richards began his three-part guide to the Peak District for Cicerone Press, and in 1987, with Chris Wright, wrote a guide to walking around the former county of Westmorland. He now lives in Cumbria and, after 14 years' dedicated research, has completed his series of Lakeland Fellranger guides covering the entire region. He has also written a guide to Hadrian's Wall.
View Articles and Books by Mark Richards