Trekking in Peru
With the arrival of the new Cicerone guidebook to Peru, we caught up with our new author, Will Janecek, to find out what got him started writing the guide. Will also gave us a few handy tips on getting the most of your time there.
Will told us "I arrived in Peru's Sacred Valley for the first time in 2001. Faced with the lack of maps, guides and resources in the Sacred Valley, I struck out on my own. With nowhere else to turn, I began taking detailed notes and measurements. These notes paved the way for the 40 routes for hiking and biking that appear in the guidebook. When people began asking to borrow my notes I decided to write the book, and got in touch with Cicerone to see if they would be interested to publish it."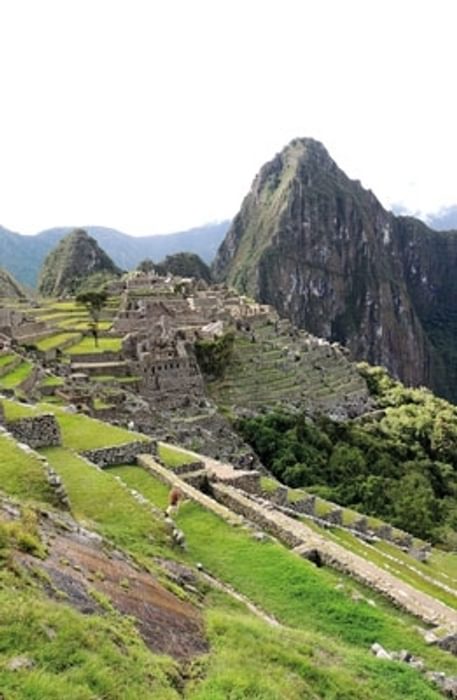 Will was so captivated by Peru he now lives there, and runs his adventure guide business and mountain biking guiding from his small hotel in Ollantaytambo. His passion for high-altitude mountain biking and trekking has taken him from the Rockies, to Europe and Africa, but it is in Peru that he found the 'best in the world'.

Will also gave us a few handy tips on getting the most of your time there:
Tickets and permits:
There are three ways to get an entrance ticket to Machu Picchu, besides those included with hiking the Inca Trail. The first is online, the second is at the main ticket office in Cusco (currently located on Avenue de la Cultura but liable to move so you may need to ask when you get there). Tickets are also sold in Aguas Calientes at the INC ticket office, which is located just off the main square.
The cost of a ticket to enter Machu Picchu is 128 soles, half price for students under the age of 26 with a current and valid student ID. The office does not accept credit cards of any kind, nor do they accept US dollars, the euro, or any other kind of foreign currency. Bring exact change, as they rarely seem to have any.
Climbing Huayna Picchu:
If you're planning to climb Huayna Picchu, don't wait to get to Aguas Calientes to buy your Machu Picchu ticket. The Huayna Picchu extension must be purchased in conjunction with your Machu Picchu ticket, and the allotted Huayna Picchu extension tickets are generally sold out several days in advance. The best way to get your tickets is to go to the official website. There is a limit of 2000 daily visitors to Machu Picchu. Only 400 will get permission to climb Huayna Picchu – 200 starting at 7am, and a second 200 starting at 10am.
Don't miss...:
With so much to see, this list of some of the top attractions in the Cusco and Ollantaytambo area may help you whittle down your options.
Machu Picchu - for most people the famous 'Lost City of the Incas'
Sacsayhuaman - the fortress sitting on the hill overlooking Cusco
Pisac - known for it's craft market
Moray and Salineras de Maras - two unique Inca sites definitely not to be missed
Lares - the best of the many naturally occuring hot springs
The Boleto Turistico (tourist ticket), a popular pass sold by the Instituto Nacional de Cultura (INC), allows entrance into most of the Incan sites in the Sacred Valley. This pass can be purchased at any of the sites it includes, such as Sacsayhuaman, Ollantaytambo, Pisac, Tambo Machay and others.
To read more articles like this get our newsletter
Sign up today for a 20% discount on your next purchase. Join over 30,000 enthusiasts from around the world. If you don't love our mix of new books, articles, offers and competitions, you can unsubscribe at any time. We will never spam you, sell your data or send emails from third parties.