Hiking and Biking Peru's Inca Trails
40 trekking and mountain biking routes in the Sacred Valley
Guidebook to hiking and mountain biking Inca trails in the Sacred Valley of Peru, including 7 routes to Machu Picchu. A range of mountain bike and trekking routes: half-day, full-day and multi-day. All routes graded for difficulty, and the guidebook includes many previously unpublished routes away from the tourist trails.
Seasons
best months to visit are May to September, when the weather is virtually guaranteed to be dry; the other months fall in the rainy season but there will also be plenty of sunshine.
Centres
Agua Calientes, Cusco, Urubamba, Ollantaytambo, Huancancalle, Ausangate
Difficulty
the trekking and mountainbiking in the Sacred Valley is often strenuous and difficult; all routes are graded for difficulty and terrain indicated and also whether it is better to go with a trekking agency or hire a local guide; a few glacier climbs are outlined which require the correct expertise and equipment but most routes require no special equipment or skills and can be accomplished by anyone of average fitness.
Must See
the famous Inca Trail to Machu Picchu but also many other routes to many other Incan sites such as Choquechirau, Espiritu Pampa; spectacular Mt. Ausangate.
Overview

Table of Contents

Updates

Reviews

Downloads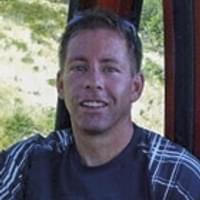 William Janecek
Will 'KB' Janecek grew up in the US on a small lake in Minnesota, where he learned his love of the outdoors from his father. His pursuit of high altitude mountain biking and trekking led him first to Colorado and then Europe and Africa, before finally settling in Ollantaytambo, Peru where he runs a small hotel and adventure tour guide business (www.kbperu.com). In his spare time, he enjoys drinking coffee, listening to music, and high altitude mountain biking and trekking (preferably simultaneously).
View author profile