Meet the map-makers of Mallorca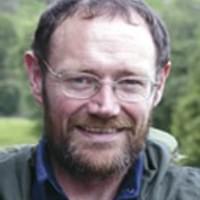 Paddy Dillon has been exploring Mallorca, much helped by his Alpina maps. No other maps come close to their level of detail, or include so much useful information for walkers.
Q. Who makes the best maps of Mallorca? A. Editorial Alpina http://www.editorialalpina.com/en/
Q. But who pulls all the information together? A. Jaume Tort and his hardy band of collaborators
I first met Jaume ten years ago, when Editorial Alpina had asked for his help making a series of walking maps covering the mountains of Mallorca. I was stunned at the level of detail, especially as I was struggling with very poor military and IGN maps, which showed hardly any of the paths I was trying to follow.
Over the years, Jaume has been assisted by a tough group of walkers, who regularly criss-cross Mallorca and report the fine detail of paths and tracks. I joined them on an ascent of the steep and rocky Penyal des Migdia, one of Mallorca's highest mountains, which lies close to a mountain top military base where access is forbidden. No problem for these guys. They know which bits are off-limits, and they know how to link steep, stony paths and rocky scrambles to reach the summit.
The amazing thing... apart from stunning views in every direction... was that we weren't the only people on the mountain. Despite the forbidding slopes, several small groups of walkers were converging on the summit, and all seemed to be armed with Alpina maps.
Anyone walking the mountains of the Serra de Tramuntana will see people clutching Alpina maps, and almost all the walkers in the Sóller valley now carry copies. Jaume has recently expanded Alpina's mapping into the gentler central plains, as well as along stretches of coast offering easy walking with great views.
I'm using all the Alpina maps to explore Mallorca now. No other maps come close to their level of detail, or include so much useful information for walkers. Just before I left Mallorca at Easter, Jaume was busy stocking shops and hotels with Alpina maps. They sell like hot cakes... more and more of them every year!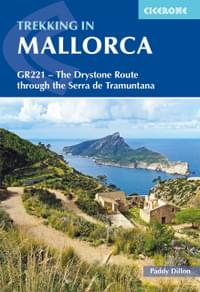 To read more articles like this get our newsletter
Sign up today for a 20% discount on your next purchase. Join over 30,000 enthusiasts from around the world. If you don't love our mix of new books, articles, offers and competitions, you can unsubscribe at any time. We will never spam you, sell your data or send emails from third parties.