Navigation
Using your map and compass
Delivery & Returns
Free 1st Class postage on UK orders. European postage from £2 per item. Worldwide postage from £3 per item. If you're not happy with your purchase for any reason, we'll give you a full refund.
More information...
This handbook to navigation - the practical technique of map and compass - will help you master the necessary skills for mountain walking. As a small, pocket guide, this is an ideal companion to take into the hills. Chapters include instruction in map reading, bearings, route planning, night navigation and bad weather, as well as with a GPS.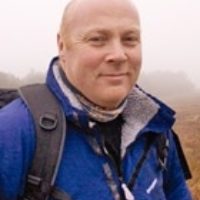 Pete Hawkins
Pete Hawkins trained as a geography teacher and taught in schools for a year before escaping to the Peak National Park's Environmental Centre for an outdoor job. He took over map and compass training and has since written for a variety of outdoor magazines. He now leads walking holidays around the world from his base in the Peak District.
View Guidebooks by Pete Hawkins