Off the beaten track - hiking in northern Portugal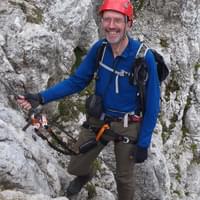 Mick Borroff explains why he loves walking in northern Portugal and does a good job of making it sound like a truly wonderful place to explore. Simon Whitmarsh and Andrew Mok, authors of the Cicerone guide to Walking in Portugal, certainly agree.
Some years ago, I was in Stanfords' London bookshop browsing through the UK's largest selection of outdoor guidebooks and maps, musing over where to go for our next spring holiday, and chanced on their Portugal section. I came away clutching a copy of the Sunflower guide to Walking in Northern Portugal, the only Portuguese walking book they had. I read it cover-to-cover on the train going home and was so enthused about going I booked flights to Porto for the next day.
The landscape is dotted with old maize stores, herders' cairns and stone shelters
The star attraction in the north is undoubtedly the predominantly granite landscape of the Peneda-Gerês (PNPG), Portugal's only national park. My wife and I were really taken with the area and its four mountain groups: Serras Peneda; Soajo; Amarela and Gerês. The PNPG is part of the Gerês-Xurés Interborder Park, joined to the Spanish Baixa-Limia – Serra do Xurés Natural Park.

We did a variety of walks, including a section of the Via Nova Roman road. The lovely routes wound along rough-paved ancient cart tracks, rutted by iron tyres, through ancient hill villages, with their old maize stores (espigueiros) surrounded by irrigated terraces. We walked up through pockets of oak woods in deep valleys into the rocky gorse and broom landscape, which provided grazing for the distinctive barrosã long-horned cattle in the summer months. Higher still, this gave way to bare and sparsely vegetated mountain tops, often navigated by herders' cairns, where you could also find their beehive-shaped stone shelters (abrigos). Throw in a Celtic hill fort (Citania de Briteiros), a few medieval castles, such as those at Lindoso and Castro Laboreiro, some pleasant relaxed towns like Arcos de Valdevez and Ponte da Barca, the delicious Minho vinho verde and Duoro wines, and Porto city itself, and it made a great destination and one to which we said we'd certainly go back.
The return visit
Wind the clock forward to 2018 and we began planning for a fortnight's return visit. The Sunflower guide has been updated, but still has only the same basic 12 routes with shorter variants. The other available guide, Piri Pala Press's Walking in Portugal, published in 2000, has 33 routes, 14 of which are in the north, but it has become a bit dated. So it was very welcome to find that Cicerone had just published their new guide, Walking in Portugal, in time for our trip, with 16 of the 40 hikes in the north of the country, including some longer leg-stretchers.
There is surprisingly little direct overlap between the three books in terms of routes and I'd recommend you take both the Sunflower and Cicerone guides if you go. The latter comes with useful GPX files of all routes, which are available to download for GPS users. You should also check the PNPG website, which lists some 40 waymarked routes in the park (and publishes their status for walking). Many also have downloadable 1:25,000 maps and GPX tracks, too. The PNGP map PDF is very useful, showing the start points of 39 walks, and is worth downloading and printing at A3 size. The Portuguese Walking in Portugal website is a another major resource, which has an amazing collection of hundreds of walks that are captured in downloadable PDF leaflets, usually with 1:25,000 maps and images of things to see. GPX tracks across Portugal can be downloaded from Wikiloc, which you may want to validate as they don't all precisely follow the waymarked paths. One thing is sure, you will be spoilt for choice in deciding which routes to do.
It's hard to choose favourite walks because the standard is so high
This year's trip in late April was rewarded with great weather; mostly sunny with just one rainy day and a couple of light showers on another two. It's hard to choose our favourites from the 10 walks we did in and around the PNPG because the standard is so high.
We enjoyed the old coffin route, the Caminho dos Mortos. It was very varied, duly earning its placement as the first route in the Cicerone guide. Rough paved tracks link a couple of mountain villages along which the dead were taken by ox cart to their parish church. The route winds through lovely deciduous woodland and climbs to traverse the Serra da Anta, passing a Neolithic barrow.
We would not have come across the Minas dos Carris walk without this new guidebook. Although getting authorisation to visit the Protected Area in the Serra do Gerês was uneventful, the weather on permit day was not, so it was under more typical British misty conditions that this hike was completed – more like visiting slate mines in Snowdonia.

There were no views to speak of but plenty of spring flowers, such as the Solomon's seals drooping in the damp oak woods at the Portela do Homem, and the pink tree heath lining the Rio do Homem. Further on there were pale hoop-petticoat daffodils and, higher up still, yellow angel's tears miniature daffodils peering over the track, nodding in the breeze.
The wet conditions provided chance encounters with four fire salamanders basking in the mist, their black-and-yellow colouring contrasting with the pink granite beneath their feet. The cemetery of abandoned mine buildings at Carris was a bit spooky and, unfortunately, the promised wide-ranging views from the summit (1507m) never materialised.
Combined routes
For another long hike we combined Sunflower and Cicerone routes in the Serra do Soajo, making a neat circuit of the summits of Pedrada (1416m) and the Cabeco dos Bicos (1190m). I used the old paved track from Branda de Travanca to gain the trackless ridge marked with herders' cairns, leading towards the funnelling wolf trap walls and the Pedrada trig point above to pick up the Cicerone route west. My only company was the small herds of garrano wild horses and some barrosã cows. Another grand day out with fine views and highly recommended.
Geria Romana, the sinuous Via Nova Roman road, has to be mentioned. It was inaugurated around AD80 to provide a more direct route between Braga in Portugal and Astorga in Spain. Unlike many linear Roman roads in England, the engineers built a contouring track, taking the line of least resistance as it ascended to the col crossing into Spain, at the present day Portela do Homem. A cluster of 2000-year-old granite pillars mark every Roman mile: the milestone and groups of carved pillars dedicated to the emperors of Rome – remarkably, these are all still in place and the lettering is still readable. There are various circuits taking in the best sections of this well-waymarked road, which is definitely worth a visit.

We also enjoyed a hike over the Serra de Arga to the west of PNPG, with views over the town of Ponta de Lima. A cartwheel-rutted track took us down to the well-preserved tandem water mills at Souteiro, complete with aqueduct-like millraces, millstones and side-shot wooden paddles. The architecture is subtlety different here as the rock is composed of schists and quartzite, necessitating a different approach to constructing buildings and espigueiros.

Abandoned villages
The abandoned summer villages give a poignant reminder of a past lifestyle, when under the transhumance system, the cows were moved up from the winter villages to higher pastures and the families migrated to their houses in the summer villages from May to October. A particularly good example is Bilhares Branda, a summer settlement visited in a circuit from its winter village Ermida. Historical pictures in the Sunflower guide show a cluster of thatched dwellings, but these are now either roofed with rusty corrugated iron or just open to the sky.
The ancient time-warp mountain villages were very attractive and a testimony to the skills of the stone masons. Their narrow streets often retain their original paving, with granite cobblestones (calçada), and there are dark alleys diving off to chicken pens, disused barns and fields that would have once grown maize, the walls lined with grape vines trained around the edges. Each family needed a granary in which to keep its maize over the winter and every village thus has its espigueiros. The large villages of Soajo and Lindoso are famous for their large groups of these granite structures, clustered around a flat granite threshing floor (eira).
Plenty of cows but no wolves
We saw barrosã cows and garrano wild horses grazing in the hills and a couple of golden eagles soaring overhead. There were plenty of early season butterflies, lots of wall browns and brimstones as well as a few wood whites, red admirals, large tortoiseshells and Camberwell Beauties. Lizards were plentiful. We saw occasional wild boar diggings but found no traces of the elusive Iberian wolf or their roe deer prey. The cross-border Gerês-Xurés Park is one of the wolf's last strongholds, with a stable population of over 12 family groups ranging between five and 10 members, which breed regularly.
The national park has a wide elevation range and, being predominantly granite, lots of water run-off that has produced deep valleys lined with deciduous woodland. There are therefore lots of different habitats with their own microclimates, which produce a wide variety of vegetation and wildflowers. These different habitats are crossed on most walks, giving plenty of flora to look at on the way.

Have we convinced you?
I hope this article has painted a generous picture of the many reasons why we very much enjoyed walking in northern Portugal. In April, the trails were virtually deserted, and we met only three parties of walkers on the hill in the whole two weeks. We have yet to visit the Montesinho or the Alvaro areas covered by the Cicerone guide, nor the areas further south. These look attractive but will have to await another visit, which won't be too long in the future.
To read more articles like this get our newsletter
Sign up today for a 20% discount on your next purchase. Join over 30,000 enthusiasts from around the world. If you don't love our mix of new books, articles, offers and competitions, you can unsubscribe at any time. We will never spam you, sell your data or send emails from third parties.