This practical handbook covers digital outdoor photography and the whole range of outdoor activities including walking, running, cycling, water sports (in and on the water), as participant or spectator. Covers basic concepts, equipment and processing and optimising your images back at base.
Overview

Table of Contents

Updates

Reviews

Downloads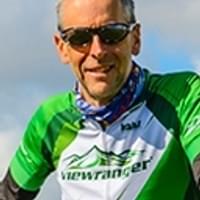 Jon Sparks
Jon Sparks is a photographer and writer based in Garstang. He has been a lover of cycling, especially cycling in Lancashire, for many years. His background includes riding road races and hill climbs very badly, and time trials not quite so badly. More recently he's become a dedicated mountain biker and has also ridden a number of road sportives.
Jon is also a walker and (now very occasional) rock climber and mountaineer. He is a member of the Outdoor Writers and Photographers Guild.
View author profile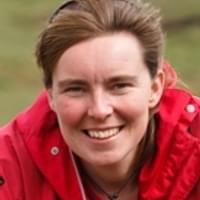 Chiz Dakin
Chiz Dakin's cycle touring adventures almost happened by accident, when after a local photography trip by bike she realised that she'd done 50 miles in a single day with a reasonably heavy load. This led to the disconnected logic that if she could do that once, she was now ready to tackle multi-day cycle touring, and two weeks later set out on the Land's End to John o' Groats route.
Since then she's done several other multi-day trips including a pioneering Welsh coast cycle route (600 miles and 16km of ascent) but still maintains that you don't need to be seriously fit or fast to enjoy long multi-day routes. (She certainly makes no claim to being either!) She has also recently won an award for her photography.
View author profile