Paddy Dillon enjoys the Spine Race, from his armchair
Paddy Dillon wouldn't give the Spine Race a go - he's not daft - but he has been watching it and shares these thoughts with us.
Heroes, the lot of them!
I've been following the Spine Race, online, from the comfort of my armchair. Let's be in no doubt about this. I'm a plodder and I couldn't run to save my life. The Spine Race takes place in the bleak midwinter along the Pennine Way, and everyone who takes part is a hero, as far as I'm concerned. I love the Pennine Way, but I like to take my time. One of the former organisers once emailed me to say that my guidebook was 'an excellent resource', which was a jolly nice thing to say!
One of the things I like about the Spine Race is that they have 'live tracking', allowing anyone with internet access to follow each and every one of the competitors. Although I'm strictly non-competitive by nature, I can't help getting caught up with the constant jostling for position as the days and hours unfold. Just when you think someone is doing really well, you spot them slowing down, or making a wrong turn, or suddenly retiring from the race. The organisers keep things lively with Facebook posts and daily videos. This year it's been warmer than usual, and therefore wetter underfoot. Last year was cold and brutal, and the year before was absolutely atrocious.
For the past few days I watched three top favourites battling it out at the front, only for one to suddenly retire, then for another to come from nowhere and pass the remaining front-runners to secure first place.


So there you have it, British runner Tom Hollins finished first just before Noon, while at the same time Czech runner Pavel Paloncy was just cresting The Schil on the Scottish border. Catalan runner Eugeni Rosello Sole, who seemed to be joined to Pavel's hip for the past day or so, suddenly dropped off the route in the direction of Mounthooly. That suggests he's either retired or made a very bad route-finding error. Either way, third place won't be decided for several hours, and could go to one of the runners yet to set foot in the Cheviot Hills. The next four runners in line includes Irishwoman Carol Morgan, who is way, way ahead of the other women in the race. In fact, as Tom Hollins reaches the end, the remaining competitors are stretched all the way back along the Pennine Way as far as Dufton.
Heroes... the lot of them! You can track everyone live at http://map.opentracking.co.uk/spinerace17/map.htm until the last one finishes. I'll stick to plodding!
Paddy
Fancy giving the Pennine Way a go?
If you're thinking of running or walking The Pennine Way then Paddy's guidebook is a great place to start. For more armchair adventuring you may enjoy Andrew McCloy's Pennine Way: the Path, the People, the Journey.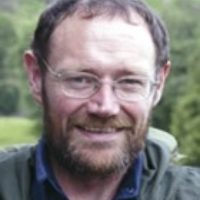 Paddy Dillon
Paddy Dillon is a prolific outdoor writer with over 90 guidebooks to his name, and contributions to 40 other publications. He has written for a variety of outdoor magazines, as well as many booklets and brochures for tourism organisations. Paddy lives near the Lake District and has walked in every county in England, Scotland, Ireland and Wales; writing about walks in every one of them. He enjoys simple day walks, challenging long-distance walks, and is a dedicated island-hopper. He has led guided walks and walked extensively in Europe, as well as in Nepal, Tibet, Korea, Africa and the Rocky Mountains of Canada and the United States. Paddy is also a member of the Outdoor Writers and Photographers Guild and President of the Backpackers Club.​
View Articles and Books by Paddy Dillon