The C2C Cycle Route
The Coast to Coast bike ride
Guidebook to the Coast to Coast (C2C) Sustrans cycle route. The 140 mile route from Whitehaven or Workington to Tynemouth or Sunderland is mostly on cycle paths, forest tracks and minor roads with off-road options and taster day rides described. The cycle-friendly route is suitable for all abilities, and is described over 5 days.
Seasons
April through to October can be a wonderful time to ride the C2C, but spring or autumn can also provide gale-force winds and unseasonably low temperatures; summer is the best time for riding the C2C
Centres
Whitehaven, Workington, Keswick, Langwathby, Nenthead, Consett, Sunderland, Tynemouth and places in between!
Difficulty
accessible to any cyclist, whether over 1 or 5 days; however fit you are, do some training beforehand to get the most enjoyment from the ride
Must See
Lake District and Pennine scenery; dramatic landscapes; interesting historical monuments, villages, towns and cities; great traffic-free cycle paths
Overview

Table of Contents

Maps

Updates

Reviews

Downloads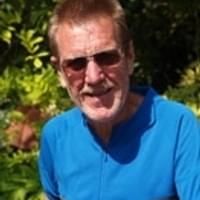 Jeremy Evans
Jeremy Evans has produced books on all his favourite outdoor activities, with titles covering sailing, windsurfing, trekking and camping, as well as cycling on road and on trail. In the early days of mountain biking, Jeremy pioneered cycle routes across the UK, then discovered the delights of riding Audax marathons up to 400km. When family life intervened, Jeremy encouraged his wife and three lovely daughters to enjoy extensive cycling tours in France, Switzerland and the UK. His family all helped to ride and research the magnificent C2C route, cycling across England's finest landscape from coast to coast.
View author profile