The Cotswold Way – why a national trail?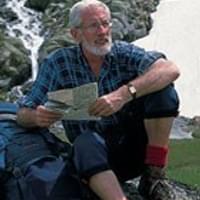 The Cotswold Way is Britain's newest national trail. Kev Reynolds reflects on the unique qualities of the Cotswold Way, Britain's 19th national trail, and on why it is that once walked, you are likely to return time and again to explore and rediscover what makes this trail so special.
It took nearly forty years for the Cotswold Way to become Britain's newest National Trail. But in those four decades thousands of walkers have come to appreciate that this 102 mile route, which leads from the picturesque and historic village of Chipping Campden to the Regency splendour of the World Heritage City of Bath, is one of the gems of Britain's priceless footpath network.

Unlike many long distance paths, this National Trail actively seeks out habitation, often dropping from the high country on a meandering course in order to capture what many consider to be the essence of the Wolds – its honey-coloured cottages gathered in the peaceful perfection of hamlet, village or old market town – before returning to the whale-backed escarpment with its sense of space and vantage points with immense, far-reaching views. And it is this contrast of lonely space and close-knit community that makes the walk so special.
The proposal for a long-distance walking route that would extend from one end of the Cotswolds to the other was first mooted by local members of the Ramblers' Association in the 1950s, but it was not officially launched until National Footpath Week was held in May 1970. Five years later a concentrated effort by the Ramblers' Association and the Cotswold Voluntary Warden Service made it one of the most effectively waymarked, and best-loved recreational long-distance walks in Britain.

But once it was agreed that it should join that élite collection of National Trails, the Cotswold Way was treated to a thorough evaluation. The whole route was surveyed and in some places realigned. It was re-signed and waymarked with the acorn symbol, countless stiles were replaced by kissing gates, and a few sections of formerly boggy or eroded footpath were surfaced. So, on May 24th 2007 the Cotswold Way became Britain's 19th National Trail in a ceremony at Stanway House which lies between Stanton and Winchcombe.
It's a wonderful route that not only introduces the walker to the very best of the region, but steadily unfolds its history with a series of Stone Age burial tombs, remnants of the Bronze Age, hill forts from the Iron Age, reminders of Roman occupation, battle grounds from the Dark Ages, monuments recalling the Civil War…

Is it possible to walk these 102 miles and not absorb something of the past? But if the past is a series of stepping stones along which we walk, the present comes to life along the Cotswold Way, serenaded hourly by birdsong.
There are plenty of woodlands and woodland shaws loud with a chorus of blackbird and songthrush in spring and early summer. Wrens dart from their nesting place in mellow drystone walls; larks rise singing from high pastures; lapwings swoop and call over open fields; buzzard, kestrel and sparrow hawk hover in search of a meal. The heart-stopping explosion of a pheasant erupting from the scrub beside the trail is a daily occurrence in autumn. Deer may be sighted almost anywhere along the route; fox, rabbit, badger and hare all populate the way. Then there are the flowers. Go in springtime and tread alongside acres of bluebell and wild garlic. Tiptoe round meadows rich with orchids, alongside bushes frothed with the blossom of blackthorn, or under trees that shower you in a breeze of confetti-like petals. Or wait until autumn to receive the Midas touch of gold in beech woods that will surely slow your pace and add another day to your journey.
How long will it take to walk? - Well, you could set out on a Monday, march 20 miles a day and still have the weekend free – or halve the daily rate and walk it in 10. Take a fortnight if you will. Much will depend on your level of fitness, determination, the amount of time available – and accommodation. Certainly there's plenty of B&B accommodation scattered along the route, but it's worth doing your homework and booking beds in advance, just to be sure. (See the guidebook for details.) But one thing's for certain. When it comes to the Cotswold Way, if you've walked it once, you'll want to go back and do it all over again. I have. Several times. And will do so again. And again.
To read more articles like this get our newsletter
Sign up today for a 20% discount on your next purchase. Join over 30,000 enthusiasts from around the world. If you don't love our mix of new books, articles, offers and competitions, you can unsubscribe at any time. We will never spam you, sell your data or send emails from third parties.