The other side of the Canary Islands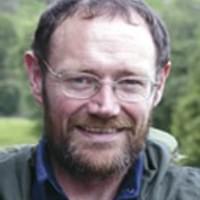 Prolific walker and writer Paddy Dillon describes how the sun-kissed Canaries have transformed themselves into a great destination for day walkers and for trekkers since he first touched down, by accident, in Tenerife.
It all started on a flight to Madeira. Just before we were supposed to land the pilot announced that he was going to have to divert to another airport and – some 500 miles later – we were looking down on Tenerife, the largest of the Canary Islands. By strange coincidence, just as I'd left the Cicerone office to work on my Madeira guidebook, Jonathan had suggested that I 'nip across to the Canaries' to see whether there was any scope for walking guidebooks. From that first moment, looking out of the aeroplane window, I could see that there was more than enough.

In the next dozen or so years I walked over and around all of the Canary Islands, visiting each one at least three times. At first, there was little in the way of properly signposted and waymarked walking routes, but that changed when the island of La Palma began to create a network of trails stretching to every corner that a walker could want to visit. One by one, the other islands followed suit, and it was exciting for me to be there as the paint was still drying on the waymarks.
The Canary Islands have long been a popular destination for British holidaymakers, but I would guess that 90% of them stay in a resort, lie on the beach and visit a theme park or two if they have children in tow. But the small number of visitors heading for the outdoors, climbing mountains and following trails is now rapidly increasing. I don't know anything about resorts, beaches and theme parks, but I have now walked each of the islands in turn, criss-crossing them on new and old trails, for the past five winters (it's too hot for me in the summer!).
I have my own way of travelling and walking around the Canary Islands but if it works for me it could work for anyone.
First and foremost, I want to be able to follow as many routes as possible, and I want those routes to have a lot of variety. There are many wild and remote areas, and plenty of steep, rugged slopes. If a bus service reaches a remote upland area, then the chances are that I'll take the earliest one I can and then spend the rest of the day walking leisurely downhill to a town or village. Relying on your hire car in the Canaries can rule out some really great walks.
Most visitors book package deals here, so they end up in a big hotel or a bustling resort complex. Others book an apartment or villa for a week or two but I prefer to move on every few days. I've never had any problem turning up in a town or village, without having booked anything, and finding accommodation. There are small hotels dotted around rural areas, and some bars operate cheap, basic pensións. There are also municipal campsites dotted all around the Canary Islands. Most of them are free but you do have to apply in advance for permits and it's not an easy process for visitors. Having done it once, I'm afraid I resolved never to bother doing it again!
A long time ago on La Palma, I was overjoyed to discover that a long-distance trail was being planned to trace a route across all seven of the Canary Islands.
Year after year, another stage of this GR 131 trail has since been completed, so that at the time of writing, the only island yet to start work on its share is Gran Canaria. Even as I was checking the route across Lanzarote a few months ago, I had two emails from walkers who wanted to walk it, and I got another one when I got home. Even though it's not yet finished, walkers are eager to trek it, something which could take anything up to one month.
Following the schedule on which the island authorities were piecing together their trail networks, I planned a series of five guidebooks spanning the archipelago from west to east. This enabled me to explore the islands where work had already been completed, and hope that the other islands would have their trail networks in place by the time I reached them. Amazingly, the plan worked out, and by the time I was finished, about 3,500km (2,175 miles) of routes made it into the books, split between 225 days of walking, and each book contained a stretch of the GR 131.
People often ask me which is the 'best' Canary Island, or which is my 'favourite', and I'm afraid I just don't know.
The islands are all quite different from each other, and I find plenty to interest me on all of them. There are striking differences in size and an amazing variety of mountains, often separated by deep and rugged 'barrancos'. The distribution of forest species and scrub species also varies from island to island, something you will notice when you're walking the routes. Away from the resorts and busy roads, there are astounding national parks and many other types of protected landscapes, and in recent years interpretative boards have gone up to maximise walkers' appreciation of them. You'll have a fascinating time wherever you walk in the Canaries but I'll finish with a quick overview of the islands (from west to east) to help you plan your first visit.
The smallest and westernmost island – once reckoned to be at the edge of the known world – El Hierro is also the least developed, with a handful of villages and no big resorts.
The northern half of the island has an awesome 'bite' taken out of it, called El Golfo, where half of the island collapsed into the sea. The highest point on the island rises to 1501m (4925ft) on Malpaso, and is covered in black volcanic ash. There are extensive pine forests, patches of laurisilva 'cloud forest', and an exceptionally rugged coastline. The GR 131 traverses the length of the island and is based on an enduring centuries-old pilgrimage that takes place every four years.
La Palma is the third-smallest island, and reputed to be the steepest island in the world. It offers some very tough walking but its highest point can be reached by road, at Roque de los Muchachos, 2426m (7959ft) – high enough for snow in winter!
The mountain falls precipitously on one side into the Caldera de Taburiente, protected as a national park, with very limited access on foot but there is a basic campsite deep within, where it is well worth spending a couple of nights. The GR 131 enjoys magnificent views of the caldera, then takes in a ridge of volcanos stretching southwards. The GR 130 completely encircles La Palma, linking towns and villages, crossing deep barrancos, and traversing extensive slopes of pine forest.
The broad uplands of La Gomera, the second-smallest island, peak at 1485m (4872ft) at Alto de Garajonay. An extensive laurisilva forest catches mist and creates a drip-feed of water into the bedrock, keeping the island well-watered. This forest is protected as a national park, but was damaged by a recent fire. A series of exceptionally deep and rugged barrancos drop from the forest to the awesome cliff coast of the island. There are plenty of waymarked trails, including a stretch of the GR 131 across the island, as well as the GR 132, which goes right around the island, crossing a series of canyon-like barrancos.
Tenerife is the largest of the Canary Islands, dominated by the pyramidal peak of El Teide, which rises to 3718m (12,198ft).
It snows every winter at this altitude, and when it does, you discover how many islanders have skis, snowboards and toboggans! The mountain is surrounded by a rugged caldera and the whole area is protected as a national park. Some of the most interesting and intriguing walks are located here, exploring an amazing rugged lava landscape and peculiar rock-forms. The western and eastern ends of Tenerife – Teno and Anaga – have laurisilva forests and good networks of walking routes. The GR 131 climbs from Arona to Vilaflor, enters the national park, then passes through laurasilva to reach La Esperanza.
Featuring a rugged coastline, rising inland to high mountains, Gran Canaria is the third largest of the Canary Islands. The mountains don't form a clear ridge, but are separated by pine forests and awesome barrancos. The highest point is Pico de las Nieves, at 1949m (6394ft). Las Palmas is the biggest city in the Canary Islands, and several towns and villages rise inland from it. There are plenty of routes linking these settlements together, based on old mule tracks. In the more remote parts of the island, there are some splendid routes that can be followed downhill from the central mountains, finishing in lowland villages with bus services. Although the GR 131 hasn't yet been waymarked across the island, the proposed route has been publicised for some time, stretching from Puerto de las Nieves, through Artenara and San Bartolomé, to the desert-like dunes of Maspalomas.
Fuerteventura is the second largest of the Canary Islands, and also the longest. It has famously sandy beaches and strong winds, so it's better known for surfing than it is for walking. The mountains are quite low, with the highest being Pico de la Zarza, at 812m (2664ft). The Jandía peninsula contains the most rugged mountains on the island, with the sandy, desert-like expanse of El Jable alongside. Rounded hills stretch through the centre of Fuerteventura, where some splendid old paths have been restored, waymarked and equipped with basic shelters against sun and wind. Many of these trails link two or three villages, which often have interesting heritage features, such as old windmills, churches and farmsteads. The longest stretch of the GR 131 runs end-to-end through Fuerteventura, and at Corralejo, a short ferry trip also takes the route onto the delightful little island of Lobos.
Lanzarote actually got bigger during a prolonged period of volcanic activity in the 1730s and is the fourth largest island.
The centre of the eruption is now protected as a national park. The ground is still scorching hot and access on foot is extremely limited. Elsewhere on the island, there are splendid networks of paths and tracks linking several towns and villages. Occasionally, old volcanic peaks can be climbed while passing, and sometimes you can see as many as six islands from the summits. Work has started on the GR 131, stretching from Playa Blanca to Orzola, but only the central part is fully waymarked. When explorations around Lanzarote are complete, it is well worth spending a couple of days exploring the desert-like island of La Graciosa, off the rugged northern coast.
To read more articles like this get our newsletter
Sign up today for a 20% discount on your next purchase. Join over 30,000 enthusiasts from around the world. If you don't love our mix of new books, articles, offers and competitions, you can unsubscribe at any time. We will never spam you, sell your data or send emails from third parties.