The Rhine Cycle Route
Cycle touring EuroVelo 15 through six countries
Guidebook to cycling the River Rhine from source to sea, through Switzerland, Germany, France and the Netherlands. The 1368km route from the summit of Oberalppass to the Hook of Holland is split into 27 stages, mostly following well-surfaced cycle tracks. Includes information on facilities, useful contacts and a language glossary.
Seasons
Except for the first stage in the Swiss Alps, where snow lingers until May, the route is best ridden between April and October
Centres
Chur, Vaduz, Bregenz, Konstanz, Schaffhausen, Waldshut, Basel, Strasbourg, Karlsruhe, Speyer, Mannheim, Worms, Mainz, Koblenz, Bonn, Köln, Düsseldorf, Duisberg, Arnhem, Rotterdam
Difficulty
The route follows a river from source to sea with a prevailing downhill gradient. There are a few gentle ascents, all within the abilities of leisure cyclists. Stamina is the key requirement as the route takes two to three weeks to complete. The ride is best undertaken on trail, touring or hybrid bikes.
Must See
Swiss Alps, Lake Constance, Rhein falls, Basel, Strasbourg, Rheingau wine region, Rüdesheim, Rhine gorge, Loreley rock, Bonn, Cologne, Kinderdijk windmills, Rotterdam
Overview

Table of Contents

Updates

Reviews

Downloads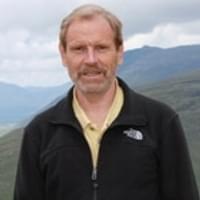 Mike Wells
Mike Wells is an author of both walking and cycling guides. He has been walking long-distance footpaths for 25 years, after a holiday in New Zealand gave him the long-distance walking bug. Mike has also been a keen cyclist for over 20 years. After completing various UK Sustrans routes, such as Lon Las Cymru in Wales and the C2C route across northern England, he then moved on to cycling long-distance routes in continental Europe and beyond. These include cycling both the Camino and Ruta de la Plata to Santiago de la Compostela, a traverse of Cuba from end to end, a circumnavigation of Iceland and a trip across Lapland to the North Cape. He has written a series of cycling guides for Cicerone following the great rivers of Europe.
View author profile