The trials, tribulations, and joys of writing a guidebook to the West Highland Way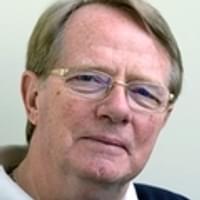 Terry Marsh reflects on the trials and tribulations – and joys – of writing and maintaining his guidebook to the West Highland Way.
Shortly after my guide to the 95-mile West Highland Way was published a reporter for The Telegraph rang me to talk about the route and asked me what was the best bit. I was thinking 'Go walk it and find out for yourself', but I said, 'the 94 miles in the middle'. I'm not sure he got the point, but I was alluding to the fact that the Way sets off from the centre of a small town by way of a supermarket car park, and concludes with a long plod along the hard road surfaces of Glen Nevis. Everything in between was joyous walking; every step, even the ones that hurt.

I set off to tackle the route late in 1996, laden with a heavy pack, camera and the various bits of paraphernalia an outdoor writer needs to record his travels. In an ideal world, at the end of each day as you walk the route in its entirety, you sit down comfortably in front of a warming fire with a beer or a glass of wine and write up the route from dictated notes and then adding details about points of information, history, wildlife, geology, landscape interpretation and so on. Theoretically, then, by the end of the walk the whole guide is completed and ready for the publisher.
Except … it doesn't work like that.
It may … for a day or two, but the cumulative effects over several days of sore feet, dehydration, being soaking wet either from the weather or perspiration, hungry and thirsty have a remarkable knack of slowing things down. I know of one colleague who gets close to daily closure by writing as he walks directly onto one of those small Psion palmtop computers that were the fashion in the 1990s. Whether he still does is another matter. Certainly, if that idea appeals to you, you'll probably find that he's bought every available Psion in the UK to cannibalise for spare parts!

No, the reality is that such an approach doesn't work for me.
When I set off in 1996 I stayed overnight in Glasgow and then took the train to Milngavie and began straight from the station, dictating route description as I walked into an old Sanyo tape recorder that has since been replaced by a Philips Classic 388. I'm itching to lash out on a modern digital recorder, but the Classic simply refuses to die in spite of years of abuse. So, it goes with me everywhere.
In 1996, all was going well, even the long haul from Rowardennan to Crianlarich where I sequestered myself in a corner of the youth hostel and manually wrote up my notes. Then I realised I'd made a mistake; I'd overlooked the fact that my journey spanned the end of British Summer Time and meant that I was in danger of having to walk some of the route in darkness. And since I couldn't write about what I couldn't see, I needed to rethink my plan. So, it was back home, destined to return the following April … and by then my plan of campaign had been refined, not least by the addition of two friends as walking companions and by the use of two cars.
Purists might visualise a guidebook writer dutifully plodding on day after day recording as he/she went, taking photographs, whistling as they walked until the walk is finished. That may work for some, but for me the two-car trick has several advantages: no heavy packs, plenty of dry clothing and food supplies and the prospect of a drive back to a comfy hotel at the end of the day, when I really can do some typing on a laptop that would otherwise be too heavy to carry day after day. The technique is simple: drive in two cars to the end of the day's walk, then drive back in one car to the start.
Moreover, you get to travel much more sedately: you see more, you notice more and that's a good thing, not least because after every mile or less I have to stop and describe the route just walked in the reverse direction because all my guides have the route description going both ways.
When it comes to updating the guide, then simply repeat the two-car process, ideally over as long a period as you can allow in order to get photographs that aren't all 'one season'. One year I took my son along, and we did the whole route end to end. It's always good to walk the entire route at least once, as those who buy your guide do. You get to experience the walking as they do, and that can often influence the advice you give. On this occasion, both laden with heavy packs even though we were destined for youth hostels and hotels rather than camping. By the end of the first day we saw the wisdom of the pack carrying service, something that didn't exist when first I walked the route. Dropping the heavy packs in Drymen, we extracted small day sacks – intended for use on a final ascent of Ben Nevis – and plodded on much more easily. This was fine, until we arrived at Kingshouse ahead of our packs and had to hang around cold and wet until they arrived.
We finished happily at Nevis Bridge, the end of the West Highland Way, although commercial enterprise has since cruelly moved the finish to the southern end of Fort William forcing everyone to trek down the High Street past the pubs and cafes and, probably, back again to catch a train or bus out. I've never been happy with that bit of chicanery: I acknowledge it, but I don't like it.

Nevis Bridge is the end for me. As it was when I returned a few years later with my brother-in-law. That was not a problem-free trip either. Day 1 to Drymen, it rained. Day 2 to Rowardennan via a drying-off lunch at Balmaha, it rained some more. And Day 3, destined to be 21 miles to Crianlarich, looked to be beset with gale force winds and horizontal rain.
We decided to abort somewhere between the third and fourth pints.
Walking on was one thing, but I needed photographs and time to write up route notes at the end of the day. These were not the best conditions, and they continued for the rest of the week. But we did get to finish a couple of months later.
Since then, updating the West Highland Way guide has been an on-going feature of my travels into Scotland, and rarely a visit to Mull, Skye or beyond passes without stop offs to check for route changes or newer photographs. Towards the end of 2019, while staying near Dunblane, the drive west to Inversnaid was too tempting to miss, and I got to intercept a goodly number of Wayfarers dutifully following my guidebook, which, of course, I signed.
An encounter with an author in deepest, darkest anywhere is a rare thing. So, if you do encounter one on your travels, treat him/her kindly. If, like me, they've written many guidebooks, they may be wondering which one they're working on. It can be quite confusing, but it's never less than a joy and a privilege.
To read more articles like this get our newsletter
Sign up today for a 20% discount on your next purchase. Join over 30,000 enthusiasts from around the world. If you don't love our mix of new books, articles, offers and competitions, you can unsubscribe at any time. We will never spam you, sell your data or send emails from third parties.