Tips for fast-and-fun touring on carbon bikes
Author of Cicerone guidebook, Cycling in the Lake District, Richard Barrett sheds some light on, well, touring light. From cross-dressing to communal toothpaste, he shares some excellent tips for minimising load and maximising enjoyment on mini-tours in the Lake District – and beyond.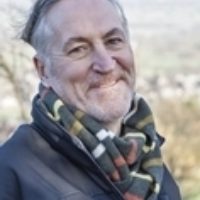 Richard Barrett
Richard Barrett spent his working life as a professional marketer, but still found time for climbing, winter mountaineering and sea kayaking. He first visited the Harris hills as a teenager and became a regular visitor. He lived in North Harris for a number of years, where he and his wife ran a guest house and, although now a city-dweller, he still makes frequent forays to the Hebrides, reconnecting with the wilderness and catching up with old friends.
View Articles and Books by Richard Barrett