VAM: A Naismith's rule for cyclists
Cicerone author and keen cyclist Richard Barrett shares his tips on working out how much those steeper climbs will slow you down. Here, he explains VAM - (velocità ascensionale media) a method for estimating your speed when cycling through hills and planning your sportive training runs. A Naismith's rule for cyclists, calculated by Michele Ferrari.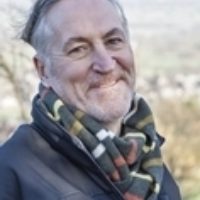 Richard Barrett
Richard Barrett spent his working life as a professional marketer, but still found time for climbing, winter mountaineering and sea kayaking. He first visited the Harris hills as a teenager and became a regular visitor. He lived in North Harris for a number of years, where he and his wife ran a guest house and, although now a city-dweller, he still makes frequent forays to the Hebrides, reconnecting with the wilderness and catching up with old friends.
View Articles and Books by Richard Barrett