Top 10 Hillwalks in Shropshire
Guidebook author John Gillham picks his ten favourite hillwalking spots in Shropshire, a country that may surprise you with its fantastic upland walking.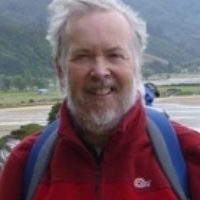 John Gillham
John Gillham has been a professional writer, illustrator and photographer since 1989. His first book was Snowdonia to the Gower: a Coast-to-Coast Walk Across Highest Wales. He also pioneered three other long-distance routes: Lakeland to Lindisfarne, Pennine Ways and the Bowland–Dales Traverse, all of which were published in book form. John's recent books include The Pictorial Guides to the Mountains of Snowdonia Volumes 1–4, Best Day Walks in Snowdonia and the AA Leisure Guide to Wales. John writes for several outdoor publications, and two of his books have won the Outdoor Writers & Photographers Guild Award for Excellence.
View Articles and Books by John Gillham