Trekking in Greenland - The Arctic Circle Trail
From Kangerlussuaq to Sisimiut
A comprehensive guidebook for hiking the Arctic Circle Trail, which crosses the largest ice-free area of West Greenland, 25-30 miles north of the Arctic Circle. At just over 100 miles long, and taking 7 to 10 days to complete, this splendid backpacking route runs from Kangerlussuaq to Sisimiut - both with airport access.
Seasons
a summer walk, ideally from mid-June to mid-September, when the tundra is bursting with life; during the long winter, snow and ice, short days and bitter cold are the norm
Centres
start at Kangerlussuaq and finish at Sisimiut - vast empty landscapes inbetween
Difficulty
not particularly difficult, mostly gently graded, but with a few short, steep, rocky slopes but very remote; trekkers must be completely self-sufficient but basic huts are available at good intervals
Must See
trips to the ice cap; visiting an arctic desert; climbing Sugar Loaf; Kangerlussuaq; Tarajornitsut saline lakes; paddling the lake of Amitsorsuaq; beach at Kangerluatsiarsuaq; views from Iluliumanersuup Portornga; the valley below Nerumaq; the valley of Qerrortusup Majoriaa; Nasaasaaq; Sisimiut
Availability
Not Yet Published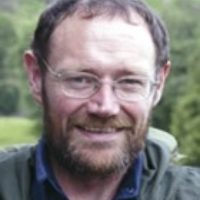 Paddy Dillon
Paddy Dillon is a prolific outdoor writer with over 90 guidebooks to his name, and contributions to 40 other publications. He has written for a variety of outdoor magazines, as well as many booklets and brochures for tourism organisations. Paddy lives near the Lake District and has walked in every county in England, Scotland, Ireland and Wales; writing about walks in every one of them. He enjoys simple day walks, challenging long-distance walks, and is a dedicated island-hopper. He has led guided walks and walked extensively in Europe, as well as in Nepal, Tibet, Korea, Africa and the Rocky Mountains of Canada and the United States. Paddy is also a member of the Outdoor Writers and Photographers Guild and President of the Backpackers Club.​
View Articles and Books by Paddy Dillon