Walking in western Provence
James, Cicerone's retail sales manager, tells us how he, with his wife and family of two teenage daughters went to Provence to enjoy the hills of the Var – even in the heat of August.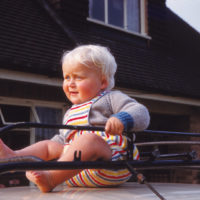 James Benson
James Benson has never written a book, but has sold a few. He has worked for Cicerone as their freelance sales agent since 2013 - work that he enjoys enormously and which has taken him from Cornwall to Caithness by way of Stoke, Peterborough and Southampton.
View Articles by James Benson