What Cicerone staff have been doing this year... 2017
As usual, we've all been getting out exploring, travelling, climbing mountains and discovering more about the nature around us. Read on the discover what the Cicerone team have been up to this year!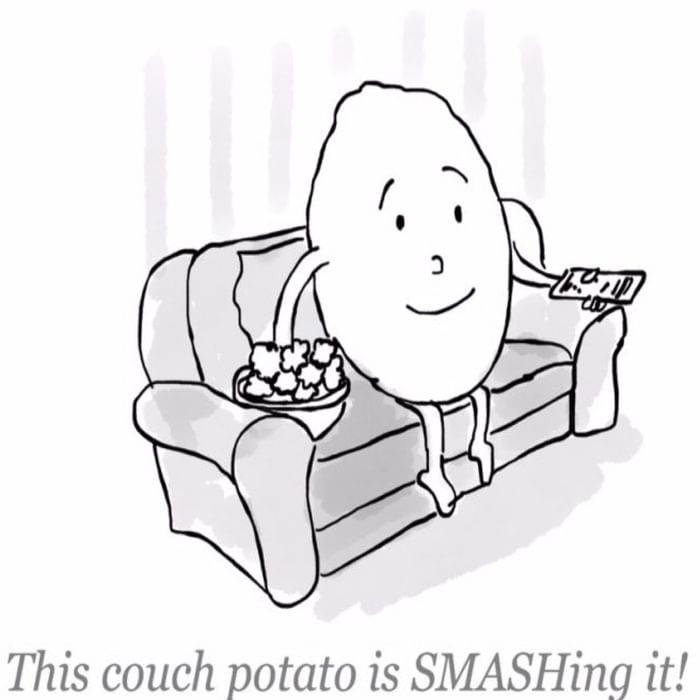 Clare
My name is Clare and I am one half of the design team at Cicerone. Ok I am a couch potato. I'll admit it. However as of late, I have been sat at my desk in the new swanky office listening to all the events my work colleagues have taken part in successfully achieved some amazing goals. Although I am definitely not up to triathlon standard yet it has had a positive effect on me.
I have taken a leaf out of their book and started biking and running. I have to come clean and say that my bike is electric - but I do have to pedal like hell. It gets me out of the house into the fresh air so that has to be a good thing. To add to my new regime I have also taken to running a mile sometimes more before work on a morning. So hopefully this couch potato will be transformed into a runner bean.
Sarah
In late 2016 my partner and I started looking around for a new challenge that would help us to get into the hills again, and back on the bike on a more regular basis. After a long and random search we came across the Rat Race Coast to Coast event, a 105 mile race across Scotland that combines cycling, walking/running and kayaking.
It was great having the September date in our diary, and I started a weekly countdown from the 1st January that included a weekly cycling and walking target. It had the desired effect and got me out walking and biking in all weathers when I would have been tempted to come up with a feeble excuse, or say I was too tired.
September soon came around and we felt totally unprepared for the challenge ahead. But we took it one step at a time and didn't worry about the timings or the amount of people charging past us; we were there to complete not compete. It was such a fantastic feeling crossing the finish line having hiked, biked and kayaked our way from one side of Scotland to the other and I felt so chuffed with myself for completing the course. Right, what's next? Any ideas…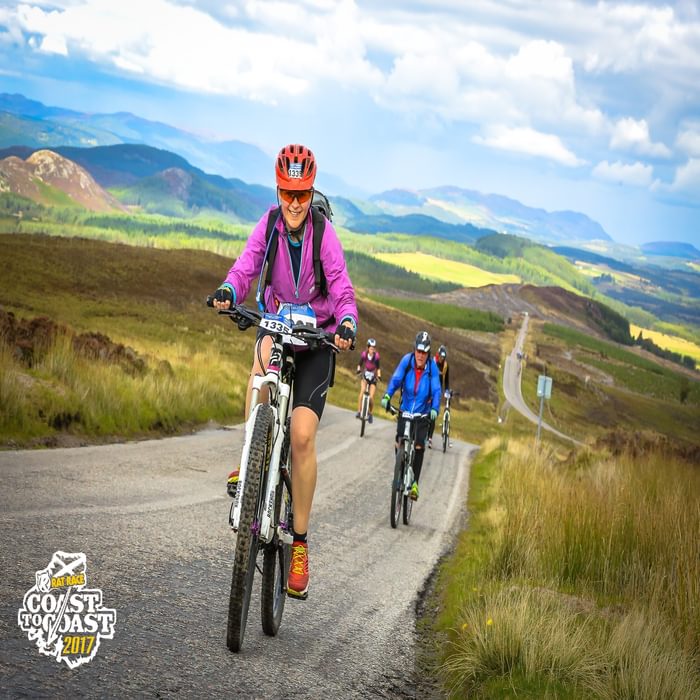 Natalie
This year, I've enjoyed short breaks in Ireland, Scotland, Wales and the Isle of Man. I visit Belfast and the Isle of Man regularly to catch up with friends, whereas the Isle of Arran and Pembrokeshire were completely new to me. Walking featured quite prominently in all of my trips: I walked sections of the Isle of Man, Pembrokeshire and Arran coastal paths and climbed Slieve Gullion (County Armagh) and Goat Fell (Arran). Closer to home, I've had some great days out on the Lakeland fells and am finally on the verge of completing my Wainwrights challenge.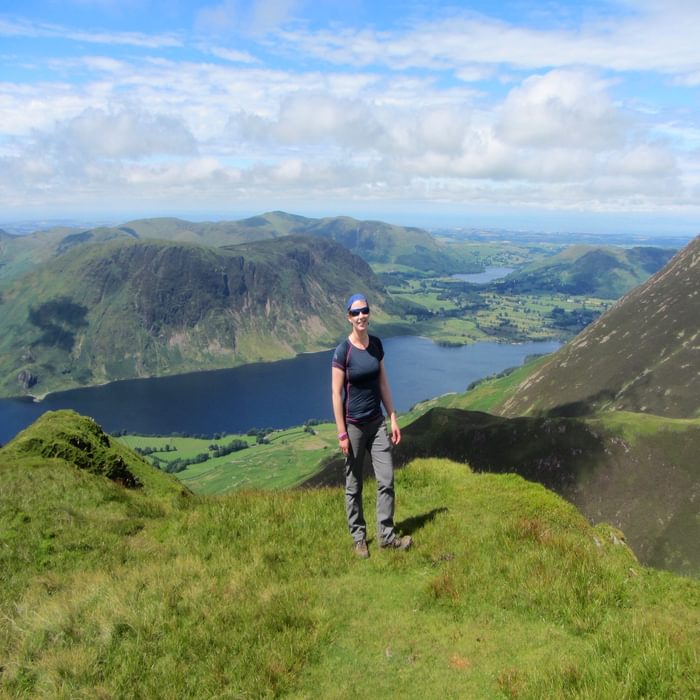 Sian
Whilst I spent last summer learning how to be a hillwalker, this year has been the year of the open-water swim. From a five minute toe dip in Coniston in early May, I've moved on to early-morning November swims and my first open-water event. As with the walking, I did a short 'how to' course, invested in some safety gear and dragged my better-qualified friends out on my adventures. (Everyone needs a professional safety diver along for the ride!) The Lake District is full of fantastic swimming spots and once you're out in the water it feels like you're the only person for miles, even though there's usually a steady stream of walkers on the shore doing a double take as they spot you going by. I'm always surprised at how many people stop for a chat as I'm getting out of the water – either to comment on my bravery or to discuss their favourite lakes and tarns. And for those who think I'm crazy? Consider this: wild swimming is one of the few outdoor activities that isn't ruined by our lovely Cumbrian rain!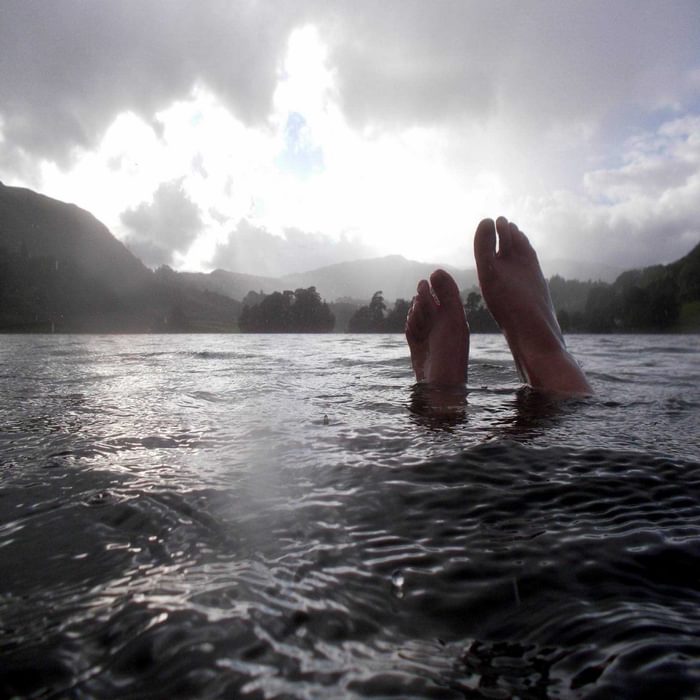 Lucy
During our annual family trip to the Isle of Mull in October, we decided to do a walk that had caught my eye a few months before while I was updating Terry Marsh's guidebook. At around around 3 miles long, I thought we could probably get round without too many bribes.The route took us up to Aros Park, just outside Tobermory, and my son Alfie, aged four, happily 'guided' us round the loch in the park using his map. His young sense of direction might have led us off course at one point, but a tricky climb over a fence and a welly lost in the mud were worth it for the view down to Tobermory and over the Sound of Mull to Ardnamurchan. The afternoon ended up being one of the highlights of our week.
Alfie doing the navigating
Gareth, Alfie and Eleanor
Lesley
Is it December already?
As with most people, the new year usually heralds the beginning of a vigorous exercise regime, but bad back troubles persisted until May – only relieved by six days of mountain walking on Arran. I just need to get out more! Weekend walks during a dreary Cumbrian 'summer', plus six weeks in the gym more or less prepared me for the beautiful Vanoise National Park, where Jonathan and I had three weeks earmarked for extensively updating Kev's guidebook, sadly cut short when our dog (Cassie) died suddenly. Then in mid October we were off to sunny Spain for a very different kind of trek, as we walked just over 300km from Leon to Santiago de Compostela. Despite our apprehensions that we would miss the mountains and the relative solitude of alpine trekking, we had a great time, enjoying the friendships, scenery and sense of being part of something special – oh, and the massive pain au chocolate each morning!
In between all that I was the project manager for moving offices... No wonder it's December!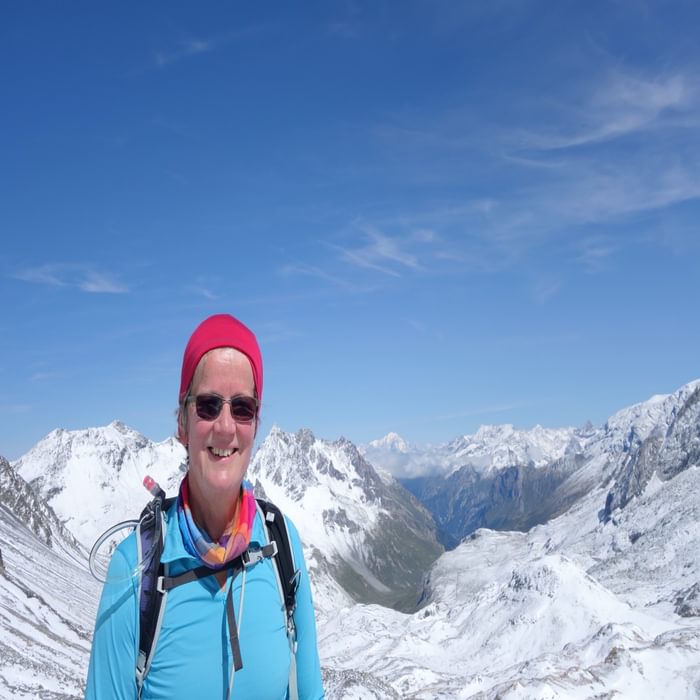 Hannah
It's been a big year for me. I've done three triathlons, two outdoor swims and one Total Warrior. I've also had about 379 stitches (not the surgical kind), 4000 cakes, 231 pizzas, 1700000000 emails, 3 holidays, 360 dog walks, 28 parkruns, 4 tangerines and a new nephew. It has felt busy but very exciting and I'm looking forward to seeing what 2018 has in store.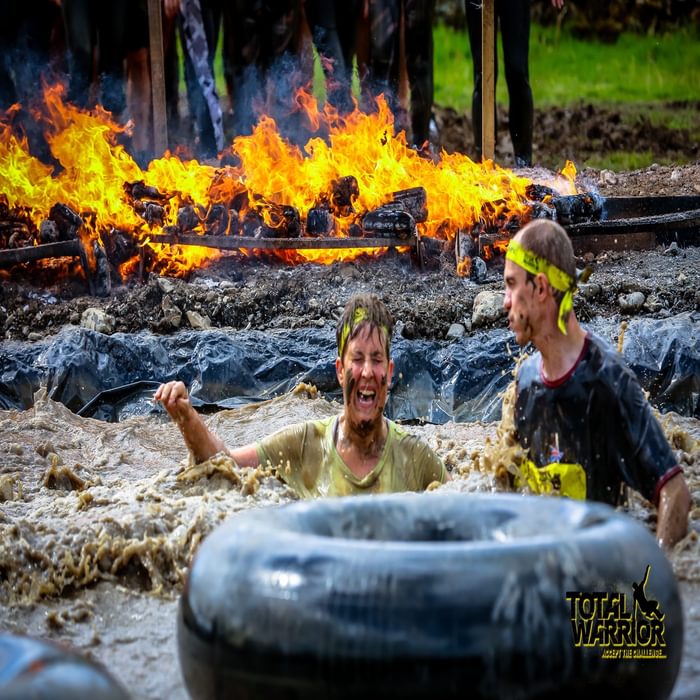 Jonathan
I have spent too long in the office this year, but buying a new one and moving Cicerone was bound to take a bit of effort!
In June I made a quick "recce" trip to the Vanoise and walked the Tour des Glacier. This was a 6 day walk, the flowers were coming out, the huts had just opened and I was able to do all the harder cols: a great little trip.
In August, Lesley and I walked most of the rest of the trails in the Vanoise, planning the next edition of our guide by Kev Reynolds. In particular we found some elegant ways to avoid the visual monstrosities of Tignes and Val Claret (sorry if you love them - we don't). We had the regular early September storm and a couple of wonderful snowy days including the Col de la Chavière, with wonderful clear views north to Mont Blanc and south to the Ecrins. The trip was bought to a premature end by the sudden death of our dog Cassie (star of several YouTube videos).
More recently in the last two weeks of October, Lesley and I walked the Camino Frances from Leon to Santiago de Compostela, our first long venture on a pilgrimage trail. It was a fine walk over perhaps the best bit of the trail, through the Montes de Leon and then into Galicia and steadily undulating trails to Santiago. Yes it was research but it was also a great walk. I do slightly reserve judgement about walking over the meseta (plateau) in the height of the Spanish summer though. After a couple of rainy days, we have absolutely wonderful weather for about 10 days, with highs around 20-25°C, clear dawns and sunsets and not a cloud in sight. If it's like that all the time, well, we will be back.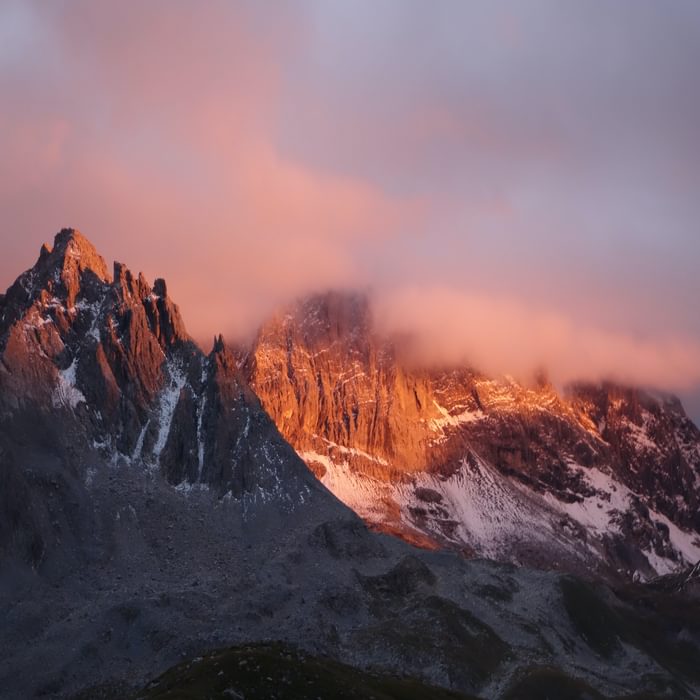 Andrea
In June I headed to Zakapone in Poland for a first encounter with the Tatras mountains. It was also my first encounter with the democratic Polish approach to the mountain walking as a mass participation sport. Five hours beyond the trailhead and there was still a queue of people for the chains up Giewont. It took a little bit of getting used to – but in the end there was something wonderful about so many people of all shapes, sizes and ages enjoying THEIR mountains.
The Drakensberg in South Africa in November could not have been more of a contrast. From the top of Tryme Hill near Cathedral Peak we had 360-degree views of the immense landscape – deep incised gorges, green ridges and grassland, sheer looming cliff faces and huge craggy peaks – and not another soul in sight.
Two very different experiences, but both wonderful.
A nice cool Polish beer
Busy trails in the Tatras
The stunning Drakensberg mountains
Joe
The highlight of my year was running the Alta Via 2 route in the Dolomites with my girlfriend Caroline. For several years now i've been a runner, completing ultramarathon races and challenges in the mountains. And finally this year I realised that it might be possible to take one of the 132 long distance or trekking route guidebooks that Cicerone publishes and see if it would be possible to run one of them! So, by taking tiny backpacks, eating all food in mountain huts along the way, and doing two or three of the normal walking stages per day, we managed the 105 mile route in five days. Our legs were sore all the time and we sadly had to move on from some beautiful places sooner than we wished, but it was worth it for the immersive experience of just focusing on the journey. All our day-to-day worries faded completely, as we moved - lightly and unencumbered - through some of the most spectacular mountains on earth. As a treat, we finished our trip with an evening spent with Cicerone author Gillian Price and her awesome husband Nico in Venice.
Piz Boe on Alta Via 2 in the Dolomites
Rifugio Pradidali
Looking out towards the southern Dolomites
Verity
2017 has been all about return to triathlon training post baby. I've dusted off the bike, picked the spiders off my bathers and rediscovered my trusty Walshes from the bottom of the shoe pile. (Heck yeah. Norman is the man. Fell shoe master of the universe. Joe disagrees. Anyway.)
But even better than my solo sessions are the hours Joss and I have spent walking over the Howgills. Winder, Higher Winder, Calder, the Calf – Joss has slept up all of them!
Caroline
My special adventure this year was two days on horseback exploring the Welsh hills above Hay-on-Wye with a close friend. It was organised by Freerein, a unique set-up in Clyro. We met our horses and looked after them from the start, grooming and tacking them up, before clattering off down the lane, saddlebags bulging with grub and hot tea, all on our own. It's total freedom with maps and instructions provided, and a welcoming B&B organised too. All we have to do is look after our steeds, enjoy each other's company, and savour the views... oh yes, and not get lost!
The two days were spent navigating our way up and over steep hillsides, down ancient wooded tracks and along quiet lanes. The horses know their terrain, are eager and endlessly good-natured and patient while we struggle with awkward gates and hop around attempting to get back into the saddle. The first day is long and tiring but there's a feed and field for the horses, and a hot shower, hearty meal and beds for us.
We were lucky with the weather in October and the views were stunning: the Brecon Beacons, Black Mountains, Radnor and Cambrian hills as a constant backdrop. We rode for two long days hardly seeing anyone, just lots and lots of sheep, buzzards and red kites and the occasional herd of wild ponies. It was magical!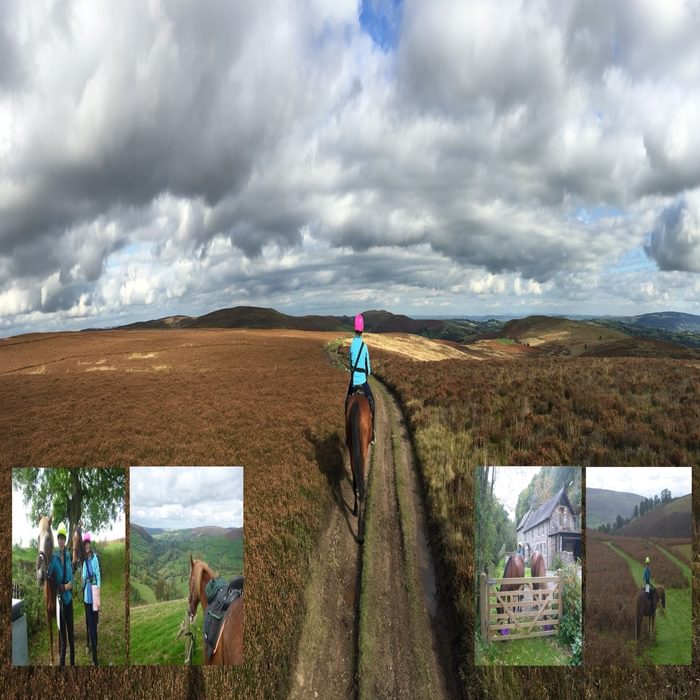 Laura
2016 has been an interesting year for me. It started in the French Alps working a season hoping to develop my ski touring skills, but sadly the winter was the worst recorded for the past 13 years. Having said that, in between cleaning the chalet and feeding the guests I managed to dabble a little on the hills surrounding Les Gets but not as much as I would have liked.
But who would have thought that by April this year I would have joined the Cicerone Team?
My summer has been spent mostly around the Lakes either on foot or cycling.
I then spent some time helping out Open Adventure with their Coast to Coast, Wales in Day and Lakes in a Day events by ensuring the competitors are refreshed and fed. These are long days but it was great to see so many people out there challenging themselves.
In June I ventured south to the Isle of White Festival - a long way to go from Cumbria. We were blessed with good weather, so as a festival-virgin I was pleased I did not experience the horror stories of the dreaded portaloos.
I now have only 20 Wainwrights left to do but most are further away in the north west Lake District. I'm hoping that in 2017 i'll get them completed!
Lorraine
Having long had an interest in birds of prey and always on the lookout for them when out and about on the fells, I finally managed to get a 'close encounter of the bird kind' and spend an afternoon flying two of these beautiful creatures.
Not only does the South Lakes area have stunning views of hills, sea and sheep, but near the small town of Cartmel there are a couple of falconers who will take you out on a walk with their birds. So off we went into some nearby woodland with the harris hawk and a bag of 'treats'. He flew off into the trees and barely giving me enough time to place the small 'treat' on my gloved hand he had spotted it and swooped gracefully down to land on my arm and enjoy his tasty morsel. After we had admired several of his flying demonstrations he decided to have a rest and stayed sitting on my arm whilst I walked along. The falconer has trained him to follow commands and he will 'go and sit on that high branch' if you point and ask nicely. They are incredibly intelligent birds with eyesight that enables them to see about eight times better than a human can. For example we would only see a woodland floor covered in brownish leaves, the hawk would be able to pick out the fur on a small mouse amongst them. A good ability to have for the hawk, less so for the mouse!
Next I was introduced to a milky eagle owl and this time we headed to an open hillside with a handy tree stump for her to perch on. She likes to fly downwind and, like the hawk, is very quick off the mark when a small piece of food is placed on the glove. She is not so keen to fly up the hill to her tree stump, so I helpfully carried her back up each time, whilst she chatted/screeched on my arm. This owl had a wingspan of around 1.7m so quite daunting when she is flying towards to you. Her eyes are very big and work like binoculars making it easy for her to spot prey at a distance, however her close range vision is poor and she can barely see things clearly more than 15cm away. Despite being excellent predators they are not very intelligent, having quite small brains. This particular owl for example has larger eyeballs than its brain! They rely on their excellent hearing, and a large selection of feathers around and on their flat round faces, to work like a satellite dish.
It was a real privilege to spend time with these incredible birds, to be face-to-face with them and get a sense of the power in their beaks and talons. Seeing them fly and having them land so precisely, yet gently, on my arm was a breathtaking experience.
'Go and sit on that branch!'
The wonderful owl
To read more articles like this get our newsletter
Sign up today for a 20% discount on your next purchase. Join over 30,000 enthusiasts from around the world. If you don't love our mix of new books, articles, offers and competitions, you can unsubscribe at any time. We will never spam you, sell your data or send emails from third parties.