Why Cicerone's LEJOG cycling route is the 'optimal' choice
Twenty years after Cicerone's first guidebook for the classic challenge of riding Land's End to John O'Groats (LEJOG), the third edition has just been launched, which author Richard Barrett calls the 'optimal route'.
One of Harry Enfield's most memorable comic creations was an infuriating know-it-all father who advised anyone who happen to be listening how best to do household tasks and various tasks frequently using the catchphrase 'Oh; you don't want to do that', usually followed by a sharp intake of breath.
If you are considering riding Land's End to John O'Groats (LEJOG), or the north to south alternative JOGLE, and browse through the posts in the LEJOG categories on online cycling forums, you find plenty of contributors anxious to point of the shortcomings of people's proposed route and insistent that the route they rode is far superior.
Many of these contributors, especially those who have ridden it numerous times in both directions, have a wealth of knowledge and I spent a long time delving into this resource to develop the route described in the guidebook.

Passing the UK's largest and oldest working salt mine alongside the Weaver Navigation in Winsford
A local cyclist heading along the shared-use path alongside the Weaver Navigation in Northwich
Ultimately, there is no perfect route, because what appeals to the seasoned club rider, who wants to blast end-to-end in seven days, would be entirely unsuitable for the more leisurely rider who is not that confident riding alongside fast moving traffic on trunk roads and has more time to enjoy the route.
There is no official route to follow, just signposts at either end that point vaguely in the right direction. What happens in between is entirely up to you. All you can be sure of is that it is going to be at least 874 miles, which is considered to be the minimum distance if you throw caution to the wind and power along busy 'A' roads.
That's not the type of route that Cicerone and I wanted to produce. Our goal was to develop a route that linked some of the stretches of traffic-free, shared-use paths that have appeared in recent years with quieter roads without adding much to the distance to give what we've called an 'optimal' route. Let me explain what we mean.

Optimal because the route sticks to shared-use paths and quieter roads wherever possible
Sure there are a few places, such as inland through Scotland north of Largs on the A836, where there is no viable alternative, but it's hardly a busy trunk road. Elsewhere, 17% of the route follows shared-use paths, most of which are part of the National Cycle Network, or quieter back roads.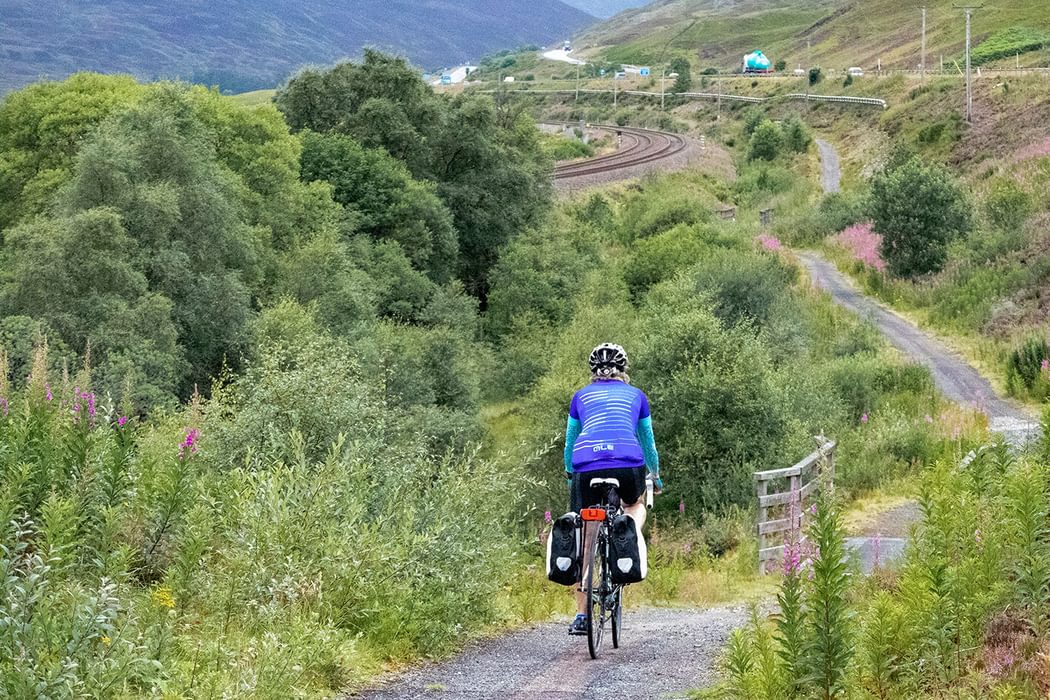 Although many End-to-Enders will be riding on sturdy touring tyres, some will no doubt be on lighter road bikes with narrower tyres. To ensure that every stretch of shared-use path is of sufficient surface quality to be included, I rode the entire route on a light titanium audax/endurance bike fitted with fairly normal Continental Gatorskin 25c tyres.
I never encountered any problems nor had a puncture, even when riding the fire tracks through Queen Elizabeth Forest Park, north of Aberfoyle, on the alternative stages through Glasgow and The Trossachs.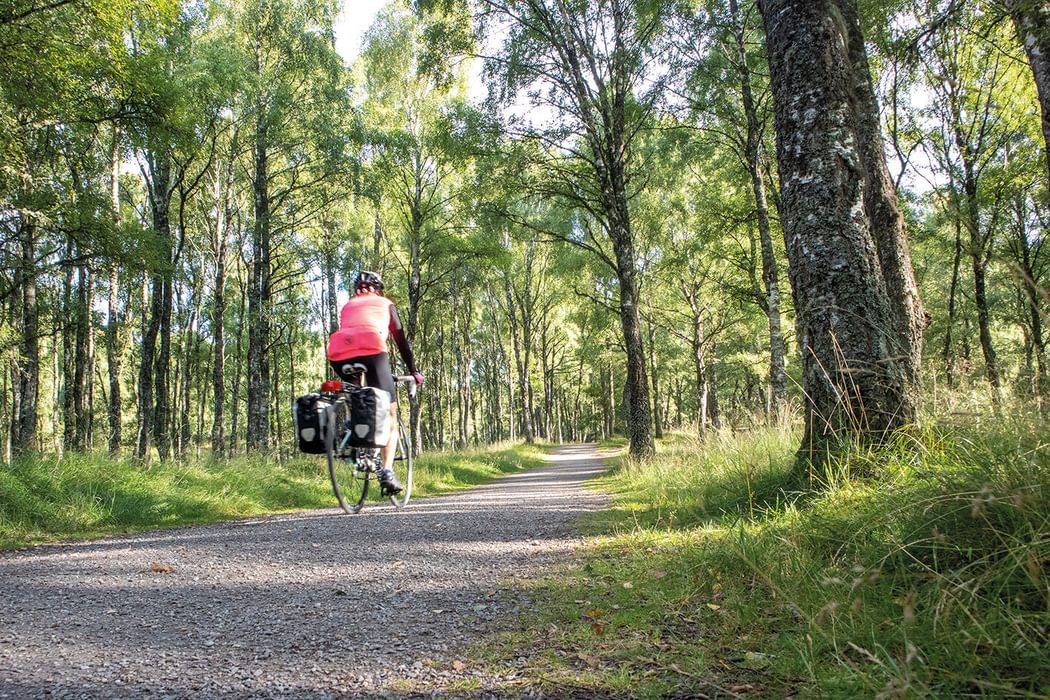 The Sustrans sign at the entrance to the forest park states: 'For the next 9 miles, NCN 7 uses forest roads and tracks. Users of all-terrain, hybrid and rugged touring bikes may cope with these rough and erodible surfaces. Lightweight road bikes may be unsuitable. The alternative on-road route to Callander is via A821 – the Dukes Pass. NCN 7 can be rejoined at Gartchonzie Bridge'.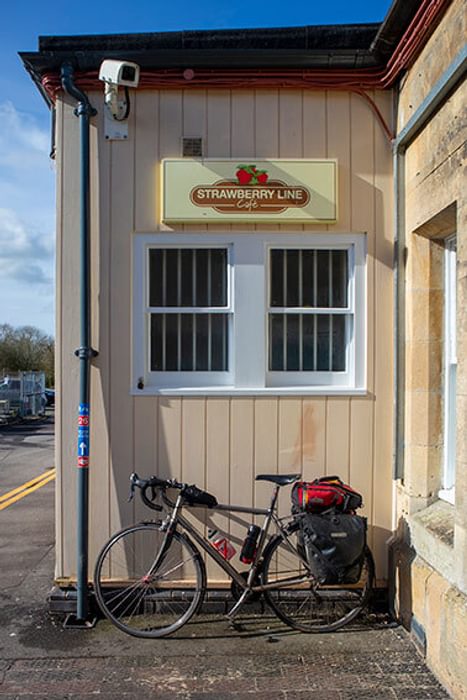 The on-road alternative is included in the route description and, ultimately, it's your choice as to whether you take it. But my experience suggests Sustrans are erring on the side of caution and I would press on particularly as the tracks are well-drained and can be ridden nearly as fast as if you were on tarmac.
Undoubtedly, having wider tyres and being aboard a proper touring bike or a gravel bike would have been more comfortable. Elsewhere, shared-use paths such as along the Strawberry Line north of the Mendips and through Wigan Flashes are well surfaced and can be ridden at a fair pace.
Optimal because there's little meandering
As most End-to-Enders are likely to be constrained by having only a limited amount of time away from work and the family, it was imperative that the route did not deviate too far from the direct line.
In their ambition to develop a route that maximises the use of shared-use paths and their National Cycle Network, the cycling organization produced a LEJOG that is 1189 miles in length.
With most riders able to spare only a fortnight, and recognising they still need a day at each end for travel, our view was to develop a core route that could be comfortably ridden by the majority within 14 days, while providing alternative schedules for those wanting to rider faster of slower. As a result, meandering is kept to a minimum.
However, we did recognise that no one wants to return to work having successfully completed their lifetime challenge and admit they've ridden some non-descript, three-digit distance just a tad short of the magic four digits. With a bit of fiddling, we found a few miles to make the standard route dead on 1000 miles, while the slightly longer alternative through Glasgow and The Trossachs comes in at 1046 miles.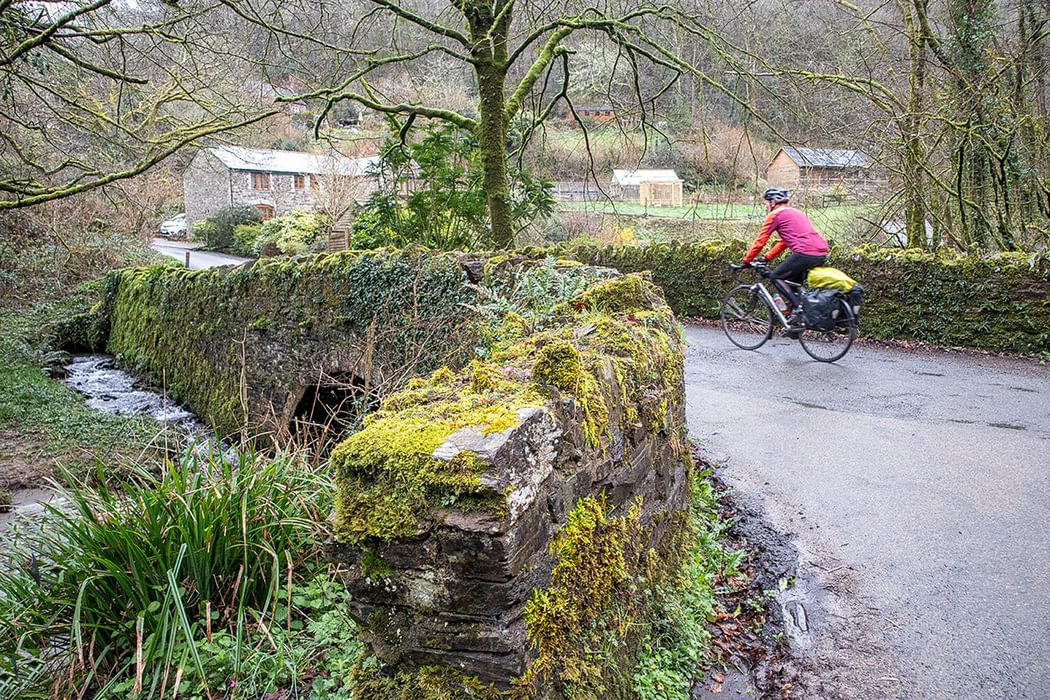 Optimal because it avoids overly challenging hills
When it comes to developing a route for multi-day rides, one of the best resources to dip into early on is not a route planning App, but a good old-fashioned relief map.
That way you get a quick overview of the terrain and some idea of the type of gradients you are likely to encounter.
But don't fall into the trap of thinking high altitude means hard riding. The highest part of the new route from Pitlochry to Aviemore over the Pass of Drumochter reaches an altitude of 456m (1495ft). However, the gradient is mostly just a few percent, making it a fairly benign climb, albeit one that does go on for 20 miles.
Far worse are the mainly south-draining streams encountered in Cornwall and Devon and the glacial valleys along the north coast of Scotland that makes these stages a bit like a roller-coaster in that you are repeatedly dropping down to cross north-flowing streams then climbing short sharp inclines.
Rest assured the new route makes best use of gentler inclines, such as through the coastal plain of the Somerset levels and up the Severn Valley, but never adds unnecessary miles by deviating too far from the most direct line. As a result, the main route has 14,400m (47,22ft) of ascent and the slightly longer option with alternative stages through Glasgow and the Trossachs has 14,800m (48,556ft) of ascent.

Climbing up the southern slopes of Cnoc a' Mhòid after Alltnarra on the A836
Following the old road near the summit of the Pass of Drumochter at the highest point on the route
Optimal because you can tweak it further to fit your precise needs
Every End-to-Ender starts out by developing a plan that works for them in terms of the amount of time they can spare; their budget and the places they want to visit along the way. The guidebook takes you through those considerations and gives you the tools and information to develop your own itinerary and schedule.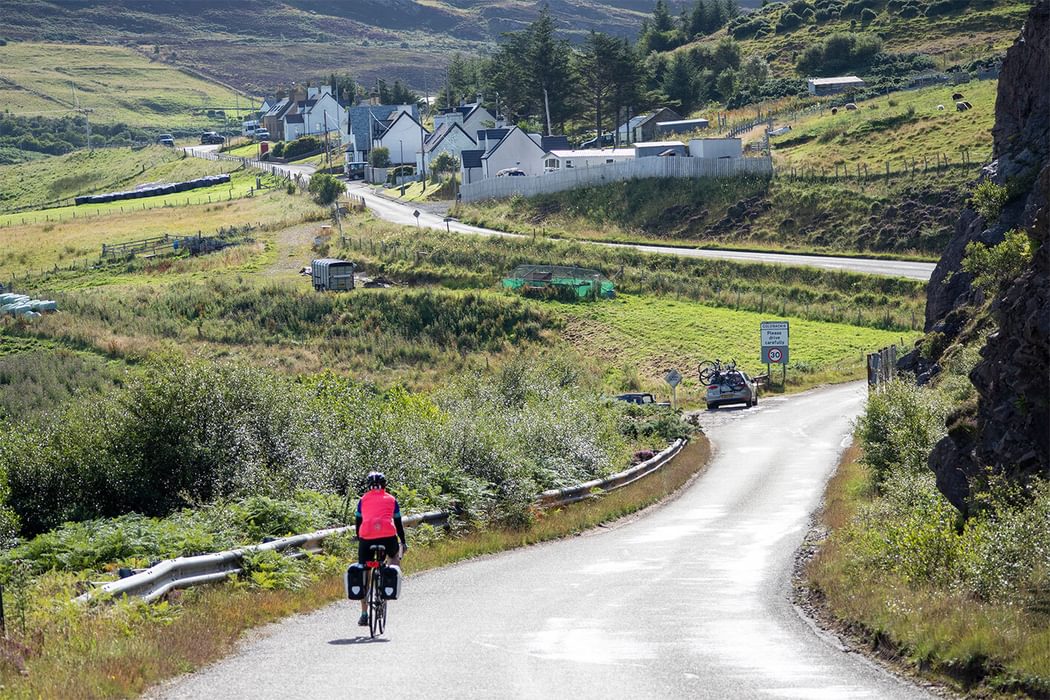 The route described in this guide book sticks to traffic-free paths and minor roads. This makes navigation more complex so turn-by-turn instructions and detailed maps are included in the route description. You can also download the GPX tracks for both the LEJOG route and the corresponding JOGLE route from the Cicerone website.
Many will want to tailor the 'optimal' route to their own needs. For instance, you may wish to make a detour to visit a landmark, incorporate an iconic climb or visit friends or family.
You can easily do this by uploading the GPX files into one of the many online cycle route planning Apps, most of which can be used without a subscription, and incorporate your detour safe in the knowledge that most Apps automatically pick a route that sticks to cycle paths and quieter roads. Now it's your End-to-End route; totally optimised to your needs.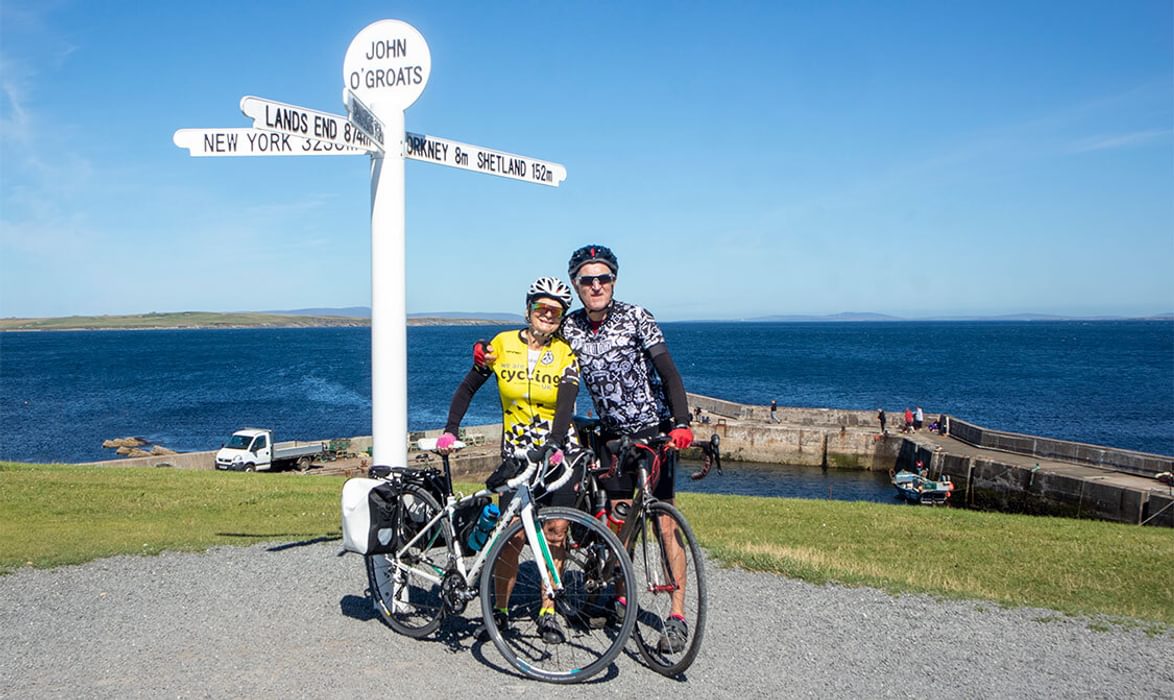 To read more articles like this get our newsletter
Sign up today for a 20% discount on your next purchase. Join over 30,000 enthusiasts from around the world. If you don't love our mix of new books, articles, offers and competitions, you can unsubscribe at any time. We will never spam you, sell your data or send emails from third parties.