Iceland Guidebook Review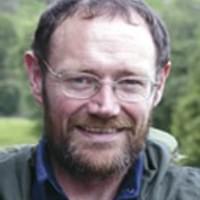 The verdict from expert Dick Phillips on our Iceland guidebook.
A few words from prolific Cicerone author Paddy Dillon on meeting Iceland expert Dick Phillips, who offered tours in Iceland for over 50 years and owned the Fljótsdalur Youth Hostel, until his recent retirement. He is also possibly the toughest critic on Iceland guidebooks...
Paddy: "Before I went to Iceland last summer, I got in touch with him [Phillips] so that I could crouch at his feet and absorb some wisdom. He lives at Nenthead, a high-level village in Cumbria, and in fact his house is a steep bit of a climb above the village even then! Anyhow, I phoned him in January and asked if I could pop round, and he said... "Not really... the snow is 6ft deep and the road is blocked!" So, a month later I phoned again and he said... "Yes... the snow is only 2ft deep and the road has been cleared!"

When I first got in touch with him, before going to Iceland, he sent me a list of scathing reviews he'd compiled of various books about Iceland. So... I was expecting some brutal comments from him once he'd seen the book!"
It seems that Paddy needn't have worried, here's an extract from Dick Phillip's review of Walking and Trekking in Iceland:
"Some guides to Iceland are written by experts on writing guides, while others - the ones I usually prefer - are by experts on Iceland, who would not dream of writing a guide to anywhere else. Both tend to be full of "useful" information about wonderful guest-houses, or other facilities, whose opening and shutting down does not coincide with book publication dates. Dillon's guide hardly concerns itself with such things. It is for the serious place-to-place mountain walker, not necessarily seeking out summits; unlike many guides, you know that the writer, in a prodigious programme of walking over two years, has himself trodden every step of the ways he describes, solo.

In future years, some of the waymarking signs that Dillon found will disappear, and doubtless others will be added. No matter; the basic elements of the walks will still be there, and the book will be as useful in 50 years' time as it is today. In its field, this book is more than outstanding - it is unique."

— Dick Phillips
To read more articles like this get our newsletter
Sign up today for a 20% discount on your next purchase. Join over 30,000 enthusiasts from around the world. If you don't love our mix of new books, articles, offers and competitions, you can unsubscribe at any time. We will never spam you, sell your data or send emails from third parties.