A brief history of trekking in the Himalaya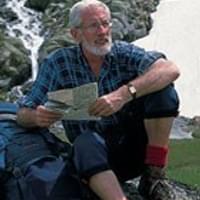 The following is an extract from the introduction to Trekking in the Himalaya, one of a growing collection of Cicerone inspirational guides by contributing editor Kev Reynolds.
Trekking is addictive. Ask anyone who has been to the Himalaya on the 'trek of a lifetime' and it's odds on they'll be planning a return. Dreamers are what we become; eyes have a distant glaze and the pulse quickens as memories are drawn into focus with a host of experiences crowding the dreams of day and night to demand a repeat visit. One trip is clearly not enough; that trek of a lifetime is just the first of many.
The Himalaya captured the imagination of travellers long before the present trekking boom began, and in the late 19th and early years of the 20th century local agents in Kashmir, Simla and Darjeeling were already equipping parties eager to get close to the highest mountains and to cross some of their passes.
One of the first to be drawn to the mountains of what was then British India was Alpine Club stalwart Douglas Freshfield who, in 1899, made a seven-week tour of the Kangchenjunga massif in very difficult conditions. Freshfield had long experience of the Alps and saw the potential for mountain holidays in certain parts of the Himalaya, prophesying that Dzongri could become the Riffel Alp of Sikkim, and reporting that the Indian government had taken steps towards creating a 'mountain playground' in the Teesta Valley.
At the western end of the Himalaya in the 1920s, the American couple Robert and Katherine Barrett spent a year wandering through Baltistan and Ladakh with Rasul Galwan from Leh as their sirdar. Galwan, who had once been with Younghusband, spoke pidgin English and described the Barrett's journey: 'No, not shooting; not rocks-collecting, not flowers keeping; not heads measuring, not mountains measuring; not pictures taking. This my Sahib and Mem-Sahib travelling where their felt are liked, camping always high place to look the country.' Decipher that, and you'll find another definition of trekking.

The Barretts travelled in style, their outfit luxurious. They slept in handsome embroidered tents, travelled with eight servants to look after their needs, and had no fewer than 20 ponies and a team of porters to carry their supplies. They lacked nothing. Not for them the light touch pioneered by Tom Longstaff who made some remarkable journeys in the first half of the 20th century, and who once advised: 'Just travel is the thing. Number your red-letter days by camps, not by summits…'
Longstaff may have been an early advocate of travelling light, but it was Bill Tilman and Eric Shipton who were the real masters of lightweight travel; for a five-month expedition Shipton decided that two shirts would suffice. Tilman thought this excessive and took only one. Together they climbed and explored the most remote regions, and in 1934 pioneered a route through the Rishi Ganga's gorge to enter the longed-for Nanda Devi Sanctuary. In Mountains of Tartary, Shipton admitted that 'there is much to be said for a simple mountain journey, whose object, unencumbered with the burden of detailed map-making or scientific observation, is just to get from one place to another'. That surely is another definition of trekking.
Despite his penchant for exploration, Shipton's name will forever be associated with attempts to climb Mount Everest, and in 1951 he led the reconnaissance expedition that discovered the route through the Western Cwm which would lead to the South Col and the summit itself. Accompanying Shipton on that occasion was Angtharkay, a Sherpa who had been with him on no fewer than eight expeditions before the war. Since they had last met, Angtharkay had set up a business in Darjeeling organising treks in Sikkim.
The transport officer for the successful 1953 expedition that put Ed Hillary and Tensing Norgay on Everest's summit was Jimmy Roberts, then a major in a Gurkha regiment and an experienced Himalayan climber. When he retired in the 1960s, he remained in Nepal in the shadow of Annapurna. Knowing that high-altitude mountaineering could be a masochistic pursuit with all its dangers and discomforts, the long walk to reach the foot of the mountains was one of stress-free enjoyment likely to appeal to adventurous travellers. In 1964 he registered Mountain Travel as Nepal's first trekking agency, and the following year accompanied three American ladies on a springtime trek in the Khumbu. Trekking, as we know it today, was born.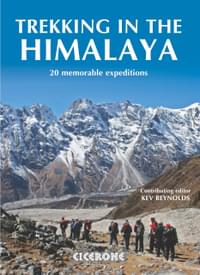 Trekking in the Himalaya
£20.00
An inspirational guidebook to 20 treks along the 2400km Himalayan chain. Includes classics such as the treks to Everest and K2 base camps and the Annapurna Circuit. Also epic glacier treks, ultra-long expedition treks and sacred treks. This is a book to inspire and excite, guaranteed to entice any with an adventurous spirit and love of wild places.
More information
To read more articles like this get our newsletter
Sign up today for a 20% discount on your next purchase. Join over 30,000 enthusiasts from around the world. If you don't love our mix of new books, articles, offers and competitions, you can unsubscribe at any time. We will never spam you, sell your data or send emails from third parties.