Climb Every Mountain: A musical history tour above Salzburg
The Sound of Music and Hitler's Eagles Nest are secondary to the stunning walking and trekking in the hills of Berchtesgaden, close to Salzburg. Andy Hodges describes some walking and scrambling in this easily accessible Alpine area.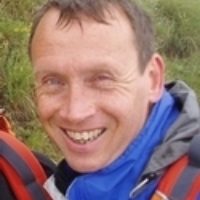 Andy Hodges
Andy Hodges was born in Wigan in 1967. He has been enjoying adventures in the outdoors since joining Cub Scouts in 1976. Learning to read a map and being allowed to tackle adventures were instrumental in nurturing a life-long love for mountains. His student days allowed extended visits to the Provence region of France where he became a modern sports climber, while a summer holiday job saw him leading walking groups in the UK hills and mountains. He has been a volunteer member of Mountain Rescue for 23 years and is part of the Hasty Team, a fell running element of the rescue team.
View Articles and Books by Andy Hodges