Eagle-spotting in the Sierra de Gredos
Cicerone author Mike Dunn recommends some high-altitude day walking among the eagles, kites and vultures in the granite peaks of the Sierra de Gredos, in the Sistema Central in central Spain, just two hours west of Madrid.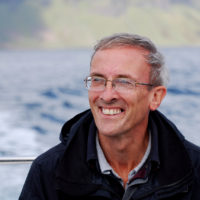 Mike Dunn
Mike Dunn was born and bred in Leicester but has now lived in Penarth in the Vale of Glamorgan for over 30 years. He worked for the Welsh Assembly Government, latterly specialising in environmental and conservation issues, and has also written widely on landscape, walking, pubs and real ale. His books include The Penguin Guide to Real Draught Beer, Walking through the Lake District, Walking Ancient Trackways and Real Heritage Pubs of Wales (with Mick Slaughter). He is married and has two daughters, and his interests include playing and organising tennis (he is a Board Member of Tennis Wales), birdwatching, cricket and real ale. Mike's favourite locations for walking are the Welsh borders, the Hebridean Islands and the Lake District.
View Articles and Books by Mike Dunn