"It is only natural to expect some changes after writing up a route but sometimes they come from a completely unexpected direction. Going back to do one of our Southern Catalunya walks (Walk 3 Moleta de les Canals circuit) after some two years we became completely muddled in steep woodland by a multiplicity of paths, encroaching vegetation and missing cairns.
Cicerone authors Philip and Vivien Freakley recently got in touch to let us know about a problem on one of their walks in their guide Mountain Walking in Southern Catalunya.
The situation was only retrieved by some strenuous scrambling. Resolving to sort the problems out, we returned with friends and armed with secateurs. The villain of the piece was then revealed: some rooting here, vague trotter marks there, the remains of demolished cairns.
The area has been colonised by wild boar, nature's bulldozers; making their own paths and knocking over the cairns to see if there is anything interesting and edible to be found underneath. Clearly outnumbered, we had to change our tactics. Returning a third time, we took some yellow paint and a stencil, to mark the best route through pig central. Unless the wild boar develop a taste for paint blobs walkers should now have no trouble finding their way. Sometimes it seems that the Els Ports Parc Natural should be re-named Els Porcs - porcs being the catalan for pigs."
£11.66
This guidebook has 30 routes for mountain walkers of all abilities in Southern Catalunya. The routes are in 3 national parks between Barcelona and Valencia; around the River Ebre: the els Ports massif, Serra de Cardo and the Serra de Montsia, including the immense limestone crags of the Parc Natural dels Ports overlooking the Mediterranean.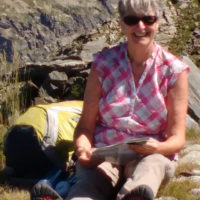 Vivien Freakley
For many years it was weekends in Derbyshire, long weekends in Snowdonia, weeks in the Lake District and summer holidays in the Pyrenees, Alps and Rockies that provided the antidote to academic life in the midlands. The discovery of a little known winter walking area in Southern Catalunya in 2005 brought a new project.
View Articles and Books by Vivien Freakley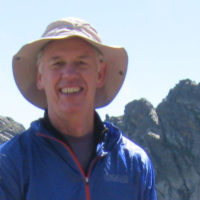 Philip Freakley
Mountains have been an essential counter-balance to busy academic careers for Philip & Vivien for many years and the opportunity to live among mountains was one that could not be resisted.

View Articles and Books by Philip Freakley