Scrambles in Snowdonia
80 of the best routes - Snowdon, Glyders, Carneddau, Eifionydd and outlying areas
Guidebook to 80 graded scrambles in Snowdonia, North Wales. This revised edition of Steve Ashton's classic guide is illustrated with photo topos, and includes 16 routes selected by the updaters, as well as all the classic routes including the Snowdon Horseshoe, North Ridge of Tryfan, Bristly Ridge and the Cneifion and Cyfrwy Aretes.
Seasons
Early March to the end of October
Centres
Most of the routes are in a small area, with Llanberis and the Ogwen Valley making good bases. The southern routes are accessed from Dolgellau.
Difficulty
Caters for both adventurous walkers and those seeking challenging mountaineering outings. There is a clear progression of difficulty. Grade 1 routes could be tackled by fit and experienced hill walkers. Grade 3 routes require knowledge of rope work and sound mountaineering judgement. All require a head for heights.
Must See
Includes all the classic routes such as the Snowdon Horseshoe with Crib Goch traverse, all the best routes on Tryfan, Bristly Ridge, Cneifion Arête, the Llech Ddu Spur, Nantlle Ridge and the Clogwyn y Person Arête. This revised edition covers an expanded area including Cyfrwy Arête on Cadair Idris and routes on Rhinog Fach and Fawr.
Overview

Table of Contents

Updates

Reviews

Downloads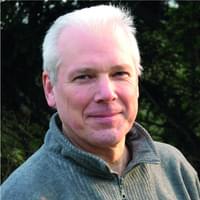 Steve Ashton
Steve lived in Snowdonia for 20 years, during which he wrote several climbing and walking books to the region. The best known of these is the highly influential and now classic Scrambles in Snowdonia, which was largely responsible for reviving interest in this esoteric sport.
View author profile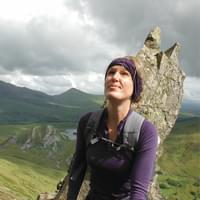 Rachel Crolla
Rachel Crolla is an outdoors all-rounder who loves hiking, biking, scrambling and climbing. Rachel is an outdoors writer and photographer who is also trained as a journalist and teacher. She has hiked and climbed across the UK, Europe and the USA. In 2007 Rachel became the first woman to reach the summit of every country in Europe, and co-wrote the Cicerone guide book Europe's High Points soon afterwards. She is passionate about enthusing the next generation of hikers and cyclists with a love of the outdoors.
View author profile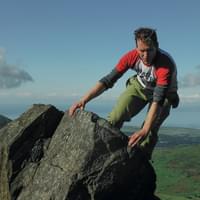 Carl McKeating
Carl McKeating is from Yorkshire. He is the co-author with Rachel Crolla of several books, including Europe's High Points, Walking in the Auvergne and Outdoor Adventures with Children: Lake District published by Cicerone. Carl has also worked on the Yorkshire Gritstone: Volume 2 climbing guide for the YMC (2014) and is the co-updater with Rachel Crolla of Steve Ashton's classic, Scrambles in Snowdonia (Cicerone, 2017). A qualified English teacher, the 2020 lockdown saw him complete a geocritical and Romanticism-focussed PhD about Mont Blanc in British Culture. Carl and Rachel are passionate about enthusing the next generation of hikers, mountaineers and cyclists with a love of the outdoors.
View author profile