The Camino del Norte and Camino Primitivo
To Santiago de Compostela and Finisterre from Irun or Oviedo
Guidebook to walking the Camino del Norte and Camino Primitivo pilgrim routes to Santiago de Compostela in northwest Spain. The 820km Camino del Norte from Irún via Bilbao and Santander takes around 5 weeks to complete. The 355km Camino Primitivo takes about 2 weeks. Includes the Camino Finisterre from Santiago to the coast.
Seasons
Summer/late spring/early autumn are best, because of the weather and because much of the accommodation closes in winter
Centres
Irún, San Sebastián, Bilbao, Santander, Gijón, Oviedo, Lugo, Santiago de Compostela
Difficulty
While certain stages of the Caminos may be quite physically demanding, the Caminos are largely approachable to any walker, since it is often possible to split difficult stages into shorter sections. Luggage transport services are available for walkers who need support.
Must See
The rocky coastline of the Basque Country, sandy beaches, the mountains of Astoria, rolling hills of Galicia; some of Spain's most dynamic cities, including San Sebastián, Bilbao, Santander, Oviedo, Lugo, Santiago; variety of architecture from Lugo's Roman walls, Romanesque and Gothic churches, to Bilbao's Guggenheim Museum
Overview

Table of Contents

Updates

Reviews

Downloads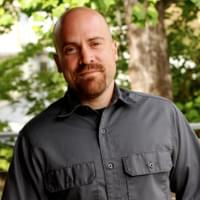 Dave Whitson
Dave Whitson is a high school History teacher in Portland, Oregon and a graduate of the University of Washington. He made his first pilgrimage in 2002 on the Camino Francés and was inspired to return with a group of his high school students, which he did in 2004. He has made long-distance treks in Norway on the Pilgrim Road to Nidaros, in England on the North Downs Way to Canterbury, and in Turkey on the Lycian Way, all told walking roughly 10,000 kilometers on pilgrim roads in Europe.
View author profile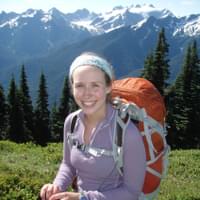 Laura Perazzoli
Laura Perazzoli graduated from John Hopkins University with a degree in Writing Seminars and currently lives in Seattle, Washington. She completed her first pilgrimage in 2004 on the Camino Francés as one of the students on Dave Whitson's initial student pilgrimage. After this trip, she was excited to provide others with a similar experience and has since led student pilgrimage trips on the Camino Francés, the Camino del Norte and the Via Francigena. Laura first walked the Camino del Norte and Primitivo with a student group in 2009 and returned in 2011 to re-walk the route and to complete the Camino Inglés to ensure up-to-date route information for this guidebook.
View author profile