The Carpathian Mountains – the last European wilderness?
Jonathan Cook and his trekking companion, James, were looking for an alternative but affordable trekking destination that didn't involve flying to the ends of the earth. The Carpathian Mountains of Romania ticked all the boxes. So they bought the guidebook and got trek-planning...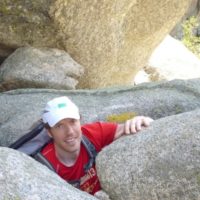 Jonathan Cook
​Jonathan Cook is a writer and adventurer who began his love affair with the Great Outdoors as a boy walking in the footsteps of Wainwright in the English Lake District. Since then he has hiked and climbed extensively in Europe, Nepal, Mongolia and North America but his passion for the Lake District remains strong. His work and features have been published extensively in both Adventure Travel and Trail Magazines.
View Articles by Jonathan Cook