The North York Moors
50 walks in the National Park
Guidebook describing 50 varied walks in England's beautiful North York Moors National Park. Showcasing the region's sweeping moorlands, sheltered valleys, woodlands and cliff coasts, routes range from short and easy low-level walks to long and strenuous routes across the high moors, including the Lyke Wake Walk.
Seasons
Spring and autumn are quiet, with good weather. The heather moorlands turn purple in summer, and it can be busy. Winter weather is harsh, with the moorlands becoming soaked or covered in deep snow.
Centres
Staithes, Whitby, Robin Hood's Bay, Scarborough, Pickering, Helmsley, Hutton-le-Hole, Bilsdale, Osmotherley, Great Ayton, Guisborough, Eskdale and Goathland.
Difficulty
Varied walks from 4 to 13½ miles. Terrain includes exposed moorlands, sheltered valleys, woodlands, forests and cliff coasts. No special equipment is needed on the lower, easier walks, but walkers need to be prepared for bad weather on the higher, longer and more exposed moorland walks, where good navigation is also required.
Must See
High heather moorlands, verdant dales and cliff coastline. Bustling towns and pretty villages. Abbeys, castles, prehistoric remains, industrial archaeology and interesting museums. The Lyke Wake Walk, Cleveland Way and interesting old railway paths.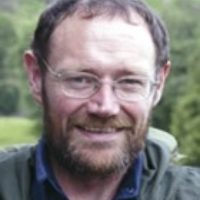 Paddy Dillon
Paddy Dillon is a prolific outdoor writer with over 90 guidebooks to his name, and contributions to 40 other publications. He has written for a variety of outdoor magazines, as well as many booklets and brochures for tourism organisations. Paddy lives near the Lake District and has walked in every county in England, Scotland, Ireland and Wales; writing about walks in every one of them. He enjoys simple day walks, challenging long-distance walks, and is a dedicated island-hopper. He has led guided walks and walked extensively in Europe, as well as in Nepal, Tibet, Korea, Africa and the Rocky Mountains of Canada and the United States. Paddy is also a member of the Outdoor Writers and Photographers Guild and President of the Backpackers Club.​
View Articles and Books by Paddy Dillon